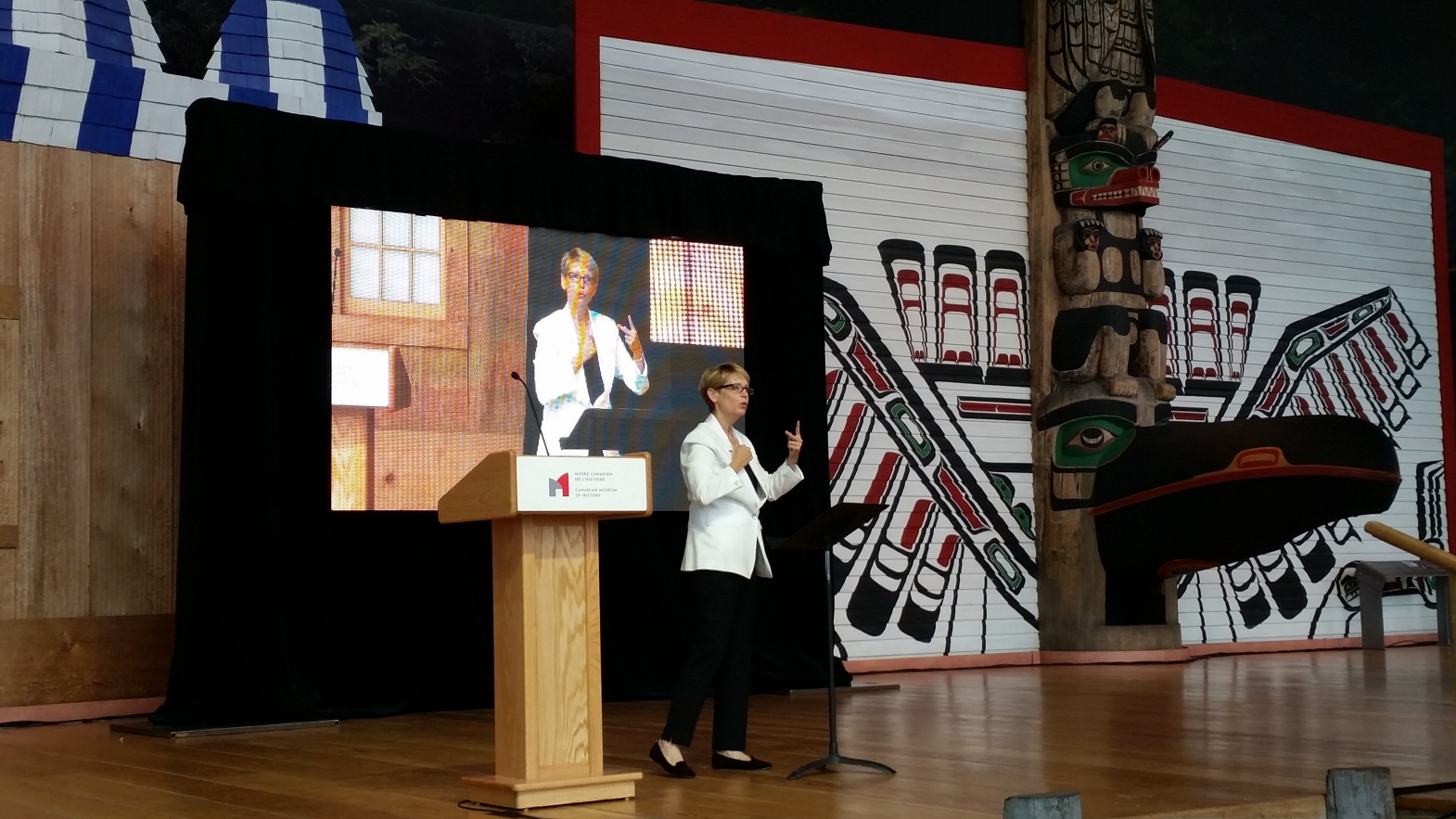 "Accessibility is empowerment," says Sue Decker, Executive Director and CEO, Canadian Administrator of VRS (CAV).
The organization is a not-for-profit corporation with a mandate from the Canadian Radio-television and Telecommunications Commission (CRTC) to to design, implement and oversee the delivery of a national video relay service (VRS) for Canada.
The service, which launched on Sept. 28 at an historic event at the Canadian Museum of History, provides users of American Sign Language (ASL) and langue des signes québécoise (LSQ) across Canada with Internet-based videoconferencing solutions and apps to communicate with people from the deaf and hard of hearing community.
Visit the Canadian national video relay service website for more information about how the service works and to register.
Between now and February 2017, the Government of Canada is consulting with Canadians about Federal Accessibility Legislation. AMI This Week Presenter Dave Brown caught up with the Honourable Carla Qualtrough, Minister of Sport and Persons with Disabilities, who is encouraging all Canadians to participate.
Learn more about accessibility consultations in your area and provide your feedback online.