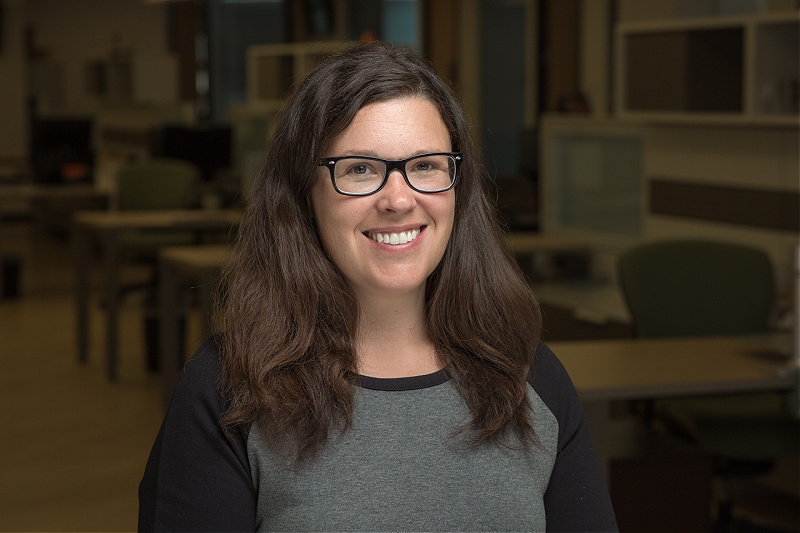 Start your weekday mornings off in the know by having The Globe and Mail read to you via AMI-audio's The Globe and Mail Today.
It's a return to AMI-audio's roots—which began in 1989 as the National Broadcast Reading Service and VoicePrint in 1990—to provide equal access to published news and information for all Canadians with print restrictions.
Airing live weekdays at 8 a.m. Eastern, and repeated every eight hours throughout the day, host Corinne Van Dusen and Mike Ross deliver news, editorials and business, sports and entertainment stories pulled from the latest edition of The Globe and Mail.
AMI-audio listeners are familiar with Corinne's voice; in addition to hosting The Late Edition, she appears on NOW with Dave Brown, has appeared on Kelly and Company and began her career at AMI as a volunteer reader. And while she's no stranger to reading stories aloud on the air—Corrine has been a broadcaster since 2005—there was a bit of a learning curve when it came to The Globe and Mail Today.
"I was a little nervous about [a live broadcast]," Corinne says. "You just try and make it as personable and informative as possible and if you mess up a word, you just repeat it correctly and move on."
Corinne's broadcast day begins at 6 a.m. with coffee and stretching, followed by finalizing the top national news, entertainment and two editorials she'll read during the show (as does Mike Ross and recurring guest host Matt Speirs); those are shared in a common Excel spreadsheet to avoid any story duplication. Final show preparation kicks in by switching from coffee to water ("Because coffee dries out your throat," she explains) and formatting the articles she is going to read for spacing, notes on where to take a deeper breath or pause, and reading the articles aloud before the microphone is turned on to ensure a smooth, professional read.
"I like to think of myself starting people's morning," Corinne says. "You're working or you're having a cup of coffee and you're listening to the show. It's great to be that person bringing the articles to everybody."
Listen to The Globe and Mail Today live weekdays at 8 a.m. Eastern on AMI-audio and repeated every eight hours throughout the day. Find out where you can access AMI-audio in your area or listen live on AMI.ca.