Community Report - Pacific
Listen to Kelly and Company weekdays from 2 to 4 p.m. Eastern to find out what's happening in your community! Tune in weekly to hear from our community reporters across the country bringing you information on events and happenings in the blind and partially sighted community across Canada. Click here for more reports in other regions: Atlantic, Central  and West. 
Victoria - Linda Bartram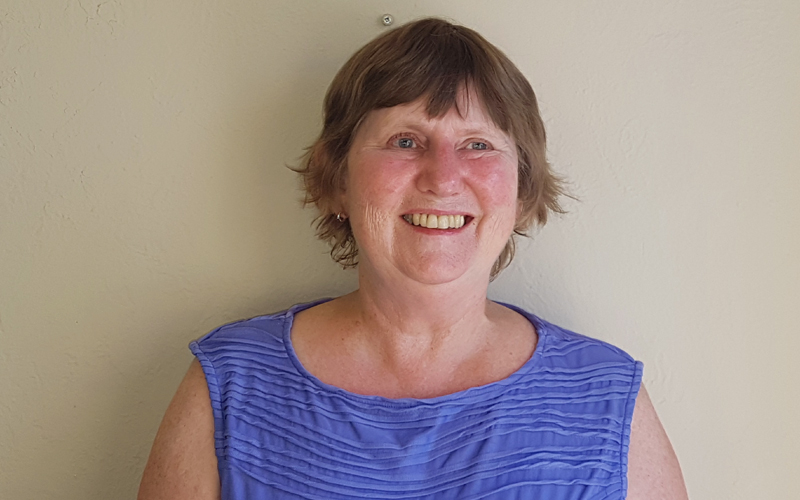 Linda is currently working for the Pacific Training Centre for the Blind and is a life-long advocate for persons with vision loss. She is a co-founder of the Victoria Society for Blind Arts and Culture and loves the arts.
Recent Reports:
January 3 - Linda tells us about the Leisure Assistance Pass which enables the disabled pass holder to bring an assistant free of charge to some municipal or private events.
Topic 1:  Leisure Assistance Pass
Overview:
Enables the disabled pass holder to bring an assistant free of charge.  Accepted at municipal and some private recreation centres, Butchart Gardens and the Royal BC Museum to name just a few venues.
No referral required and no fee, just call
Contact: Recreation Integration Victoria 250-477-6314 to register
Topic 2:  Vancouver Island Society for Adaptive Snowsports
Overview:
Have-a-Go Program at Mount Washington.
A day of Snow Boarding, Alpine or Nordic Skiing or a half day of 2 different snowsports.  Includes instruction, equipment and lift/trail tickets at no cost.
Cost: Must have a membership in BC Adaptive Snow Sports which costs $53
Websites:
https://www.bcadaptive.com/content/membership
Contact:  250-334-5755 to sign up.
Contact: If you have questions, contact Sébastien Braconnier 250-218-4515 ort email malfou101@gmail.com
Topic 3: Dance Performance titled " Concussion", Described by Rick Waines
Overview:
" Concussion"  is part of Dance Victoria's Dance Days 2019.
Inspired and informed by Victoria-based dance artist and choreographer Stacey Horton's personal experience, Concussion uses dance, music and voice to evoke the disorienting, frightening experience of coping with multiple concussions.
Pre-show Touch Tour begins at 1:20 pm. Running time approximately 1 hour followed by an artist-led discussion.
Described by Rick Waines
Date: Saturday January 26 at 2 pm
Location: Intrepid Theatre, 1609 Blanchard Street, Victoria
Contact: 250-891-2837 or email
Reservations required. Please call 250-891-2837 or email concussiondance@gmail.com
Cost: Admission by donation
https://dancevictoria.com/in-the-community/dance-days-2019/