Community Report - Pacific
Listen to Kelly and Company weekdays from 2 to 4 p.m. Eastern to find out what's happening in your community! Tune in weekly to hear from our community reporters across the country bringing you information on events and happenings in the blind and partially sighted community across Canada. Click here for more reports in other regions: Atlantic, Central  and West. 
Victoria - Linda Bartram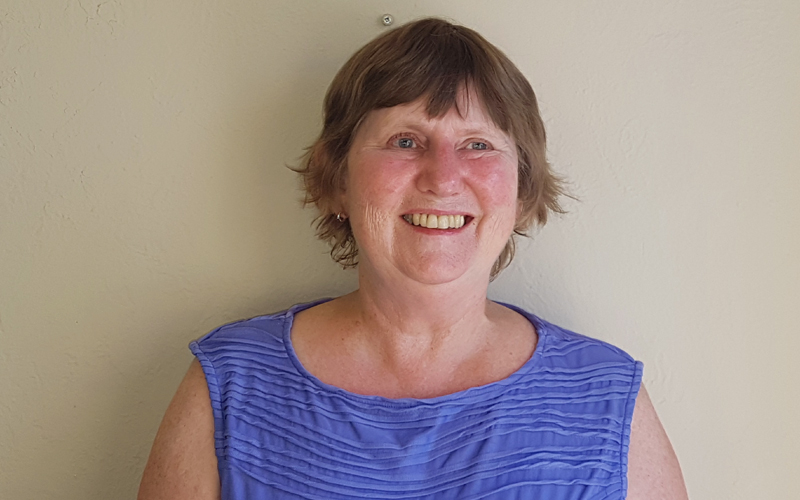 Linda is currently working for the Pacific Training Centre for the Blind and is a life-long advocate for persons with vision loss. She is a co-founder of the Victoria Society for Blind Arts and Culture and loves the arts.
Recent Reports:
December 6 - Linda highlights holiday events in Victoria, BC, including a Christmas in Old Victoria walking Tour, and free Horse drawn Trolley rides!
More info:
Topic 1:  Victoria Historical Walking Tours
Overview: Get into the Christmas spirit and discover how Christmas was observed in early Victoria on this 90-minute leisurely historical walking tour through Old Town. Start inside a heritage building for a short history of Christmas traditions, and then head out through the festive streets to hear true stories about the season, including reminiscences of Emily Carr as a little girl. 
Christmas in Old Victoria Tour
Dates: December 8, 9, 15, 16, 22, 23, 29 and 30.
Times: 2:00 p.m. on Saturdays and Sundays; also 10:30am on Sundays
Location: Meet outside 26 Bastion Square, Burnes House, beside the former Maritime museum, Victoria.
Cost: $15 ($13 for students and seniors)
Contact: 250-384-6698
Topic 2: Tuba Christmas 
Overview: There's nothing quite like hearing a huge group of low brass musicians playing Christmas carols! Join us in Market Square for the 40th annual Tuba Christmas — one of Victoria's favourite holiday traditions.  Donations will be accepted for the Times Colonist Christmas Fund. Fund volunteers work for the Salvation Army and Mustard Seed Street Church to help people in need during the holiday season.
Date: December 8, 2018, 1:00 PM - 3:00 PM 
Location: Market Square, 560 Johnson Street, Victoria
Topic 3:  Caroling with the Carillon 
Overview: Gather under the Centennial Carillon with your fellow singers, family, friends and pooch. Provincial Carillonneur Rosemary Laing will accompany the Newcombe Choir below in a one of a kind caroling party. Hot chocolate and cookies help to make the season bright and at the end of the 45 minute set, the Carillon is lit up for the holidays. Date: December 9, 2018
Time: 4:30pm to 5:15pm
Location: Royal BC Museum, 675 Belleville St, Victoria.
Topic 4:  Free Horse drawn Trolley rides 
Date: December 8,9,22,23  
Time: Run between 11:00 am and 3:00 pm
Hop –on, hop-off locations: Chatham Street, in front of Capital Iron, Johnson Street, near Warf Street, Langley Street and Bastion Square, and Government Street at Fisgard street