Listen to Kelly and Company weekdays from 2 to 4 p.m. Eastern to find out what's happening in your community! Tune in weekly to hear from our community reporters across the country bringing you information on events and happenings in the blind and partially sighted community across Canada. Click here for more reports in other regions: Atlantic, Central, West and North.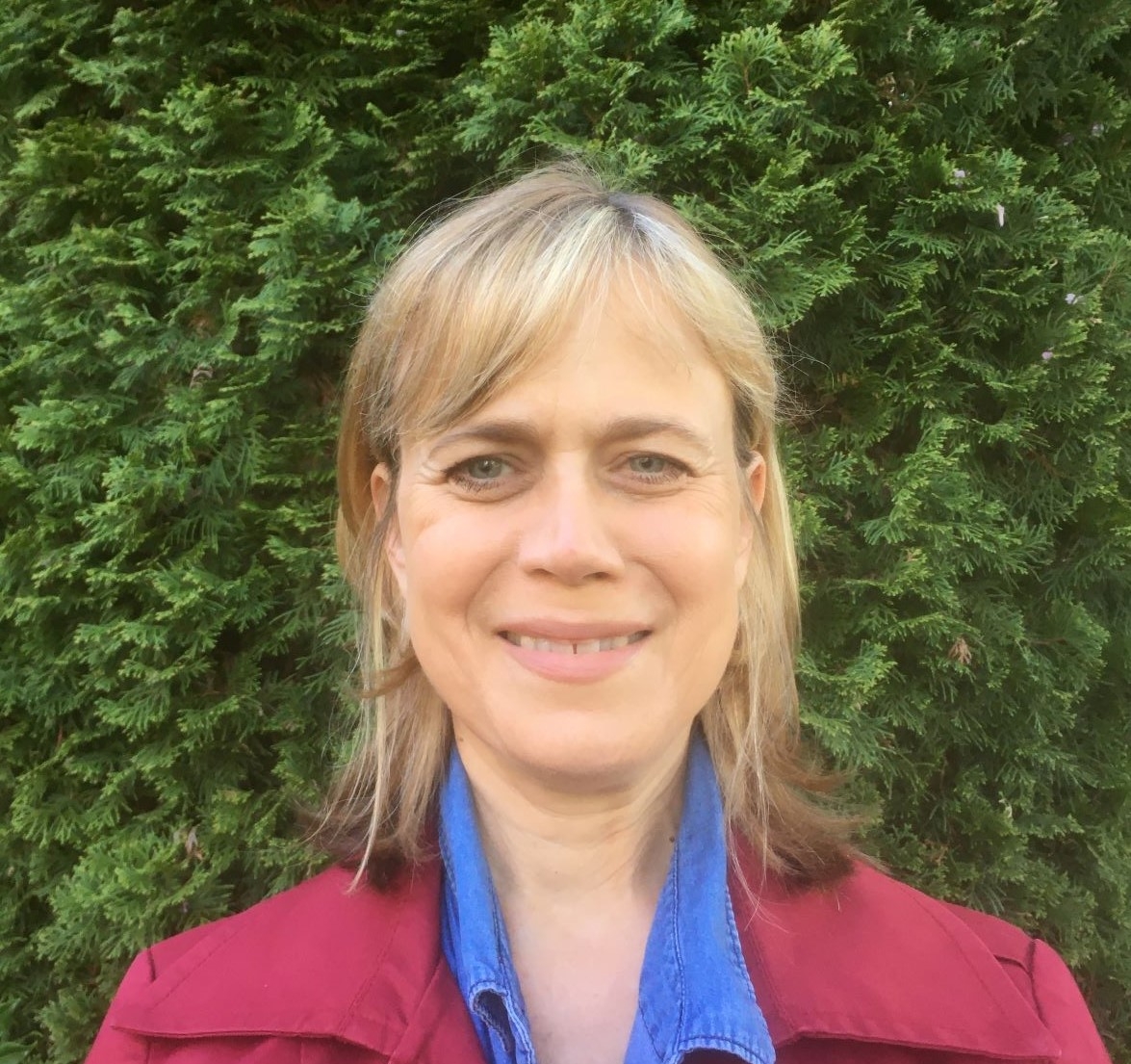 Julia Bonnett
Julia Bonnett spent 30 years as a classical singer and stage performer in the Vancouver area.
In recent years, her career focus changed to music education for young children, teaching for Vancouver Opera's Education and Outreach programs and for the Vancouver Academy of Music. When the COVID-19 pandemic hit and in-person teaching stopped, Julia took the opportunity to change course, and has been doing a lot of volunteer work, chairing a PAC committee at her son's school, supporting the CNIB's Assistive Technology program and grant writing with Aquafit for All, an organization devoted to providing accessible exercise programs for stroke survivors and the blind and partially sighted.
Julia has Retinitis Pigmentosa, and is very grateful for the love and support of her husband and two kids. Other interests are cooking, gardening, good books and good friends!
Recent Reports: June 9
More details:
Golf for Good – Whistler Adaptive Fundraiser

Date: June 24, 2022 – Rolling Start at 11:30 AM
Location: Whistler Golf Club, 4001 Whistler Way
Contact: Shelley Milstein
Phone: 604-905-4493 ext. 5

Kinky Boots – hosted by the Arts Club Theatre and VocalEye

Date: VocalEye Described Performances: Sunday, July 10, 2022 – 2pm, Friday, July 15, 2022 – 8pm.
Location: Stanley Industrial Alliance Stage, 2750 Granville Sreet, Vancouver.
Contact: Arts Club Box Office
Phone: 604-687-1644
Email: boxoffice@artsclub.com

Canadian Council of the Blind - Winter Sports Days in Kelowna - Registration Deadline

Date: Registration deadline is June 30, 2022; Event happens in mid-October.
Location: Kelowna, BC
Contact: For registrations forms and other info, please contact CCB BC/Yukon division
Phone: 604-795-3885