Community Report - Pacific
Listen to Kelly and Company weekdays from 2 to 4 p.m. Eastern to find out what's happening in your community! Tune in weekly to hear from our community reporters across the country bringing you information on events and happenings in the blind and partially sighted community across Canada. Click here for more reports in other regions: Atlantic, Central  and West. 
Victoria - Linda Bartram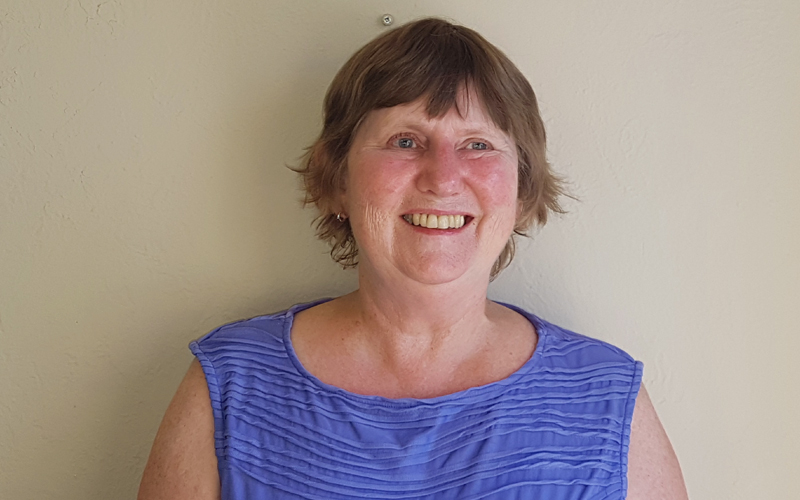 Linda is currently working for the Pacific Training Centre for the Blind and is a life-long advocate for persons with vision loss. She is a co-founder of the Victoria Society for Blind Arts and Culture and loves the arts.
Recent Reports:
April 25 - 
Topic 1: VocalEye described performance of Countess Maritza
VocalEye is thrilled to partner with Pacific Opera Victoria to provide the first live described opera production, sung in English, in BC.  When the beguiling young Countess Maritza invents a fiancé in order to keep her hordes of admirers at bay, it's inevitable that she will find true love by the end of the story. With plenty of plot twists and fireworks, a happy ending, and music from the heyday of Viennese operetta, this romantic comedy is sophisticated, nostalgic, and entertaining , a joyous reminder that not all opera is a song of love and death.
VocalEye's Ticket Access Program makes tickets more affordable for those in financial need.
Victoria Society for Blind Arts and Culture members are also eligible for a bursary which can be combined with the VocalEye subsidy.
Date & Time: Sunday May 5, 2:30 pm with a pre-show talk at 1:30
Location: Royal Theatre, 805 Broughton Street, Victoria
Cost:  $78 with a free companion for VocalEye users.
Contact to purchase: 250-385-0222
Contact for rebate subsidy inquiries: rick@vocaleye.ca
General inquiries: lbartram@telus.net
Topic 2: Two accessible performances at UNO Fest
UNO Fest: May 1-11, 2019 in Victoria
This 11-day festival showcases an eclectic mix of genres, styles and backgrounds with shows, artists and audience encounters from across Canada.
Raising Stanley/Life With Tulia, performed by community reporter Kim Kilpatrick. Is a guide dog just a dog that works, or are they more than that? Kim Kilpatrick tells stories of the four guide dogs she has handled, accompanied by Karen Bailey's paintings of the puppy she raised for Canadian Guide Dogs for the Blind,  guiding you on the journey from energetic puppy to working dog for the blind.
Jellyfish Are Immortal: Created and performed by Sydney Hayduk. Welcome to the ocean. Grab a life vest. You've just floated upon a theatrical explosion between the self-help aisle and the marine life section of the bookstore in this Ted Talk/theatre mashup. A love letter from the academic and the artist, to the planet. Jellyfish are Immortal is a bizarre yet thoughtful look at the monsters we see on our screens and the monsters we see within ourselves. We're going deep, but it's going to be a party.  Multimedia performance art.
Raising Stanley/Life with Tulia Details
Dates & Times: Thursday May 2, and Friday May 3 at 6:30 pm
Location: Intrepid Theatre Club, 2-1609 Blanshard Street, at Fisgard, Victoria, BC.
Jellyfish are Immortal Details
Date & Time: Friday May 10, 7:00 pm, Vocal Eye Described Performance
Location: Metro Studio, 1411 Quadra, at Johnson, Victoria, BC.
Cost: Tickets for either UNO Fest performance are $10 for VocalEye members and sighted companions are free.
Contact: 250- 383- 2663
Tickets are available at the door, 1-hour prior to show time
Recommended to call ahead of time.
Topic 3:  Butchart Gardens Lunch
the Gardens will be hosting their annual complimentary lunch for blind persons and their companions. There is no admission charge to the gardens for participants. This event is organized through the Sidney White Cane Club.
Date: Wednesday May 8
Deadline to RSVP: Wednesday May 1
Contact: Jennifer Vanes
250-656-5537