Community Report - Pacific
Listen to Kelly and Company weekdays from 2 to 4 p.m. Eastern to find out what's happening in your community! Tune in weekly to hear from our community reporters across the country bringing you information on events and happenings in the blind and partially sighted community across Canada. Click here for more reports in other regions: Atlantic, Central  and West. 
Victoria - Linda Bartram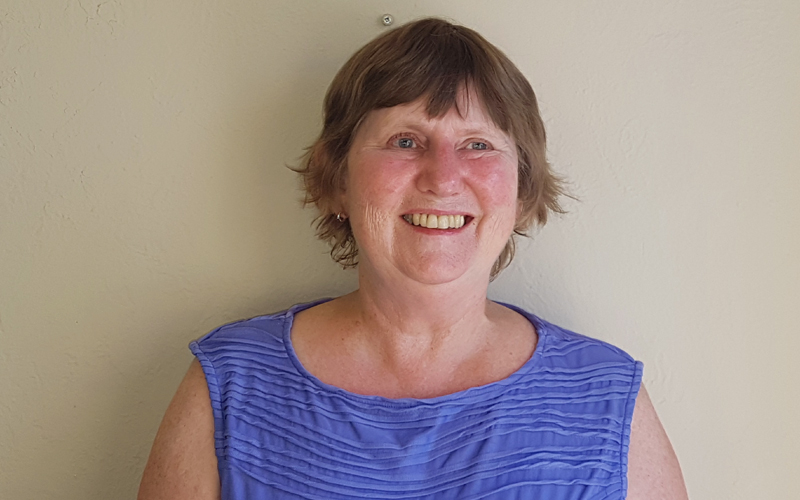 Linda is currently working for the Pacific Training Centre for the Blind and is a life-long advocate for persons with vision loss. She is a co-founder of the Victoria Society for Blind Arts and Culture and loves the arts.
Recent Reports:
August 15 - 
Topic 1:   LIFE program - Leisure Involvement for Everyone
The LIFE program provides a combination of annual credit and free drop in visits to eligible low-income individuals and families to use towards recreational programs and services. As of July 1 2019 the following changes are in effect for City of Victoria residents:  Eligible residents have unlimited access to City of Victoria recreation facilities,  Term increased from one to two years, Two year cycle begins upon approval date, not limited to January application, and Pass recipients will receive two full years of credit on their accounts at the time of issue. The City of Victoria remains a partner in the Greater Victoria Regional LIFE program. Individuals and families living in other municipalities in the region can continue to access City of Victoria recreation facilities using their "52 free visits" sticker. City of Victoria LIFE pass holders may return in January of each calendar year to receive the annual Regional LIFE sticker to visit other recreation centres in the region.
Eligibility based on:   Most recent Notice of Assessment from CRA (income less than $23,000 for individuals, $32,000 for family of 2)
- BC identification
- and  Bill proving City of Victoria residency
Contact: 250-385-5711
https://www.victoria.ca/EN/main/residents/facilities/life-program.html
Topic 2:   India Mela
India Mela is an annual event that showcases various aspects of the Indian culture and seeks participation from other cultural organizations in Victoria. One of the most popular events of downtown Victoria. Its family fun event with Indian food, artifacts, clothing, jewelry, henna, dance, music, bouncy castle and so on! Entry is free!!
Date: Aug 17 – 18, time  11 a.m. – 7 p.m.
Location:  1Centennial Square, Victoria
Topic 3:  National Toy Museum
The National Toy Museum of Canada specializes in the preservation and history of old toys. Co-owner B. Woodward (also owner of collectable toy store Cherry Bomb) says the point of his new museum is to take people on a trip down memory lane with the toys of their childhood. Woodward says he wants the museum to be a fun spot, but also a place of education about how standards of toy safety have changed over the years and also how the way toys represent reality has changed. The oldest piece he has is 1920s Meccano which would not meet Today's CSA standards. Woodward has been growing the collection from selected pieces he sells at Cherry Bomb and has also accepted donations from local collectors. People also have the opportunity to loan their toys to be put on display at the museum.
Entry to the museum is by donation and all funds go back into the non-profit organization.
Location: 1410 Broad Street, Victoria, BC.
Hours: Mon – Sat 10:00 a.m. – 6:00 p.m.
Sunday 12:00 p.m. – 5:00 p.m.
Contact:  250- 385-8697
https://www.facebook.com/thenationaltoymuseumofcanada/