Listen to Kelly and Company weekdays 2 to 4 p.m. Eastern to find out what's happening in your community! Tune in weekly to hear from our community reporters across the country bringing you information on events and happenings in the blind and partially sighted community across Canada. Click here for more reports in other regions: Atlantic, Central  and Pacific.
Anthony Hodgetts - Calgary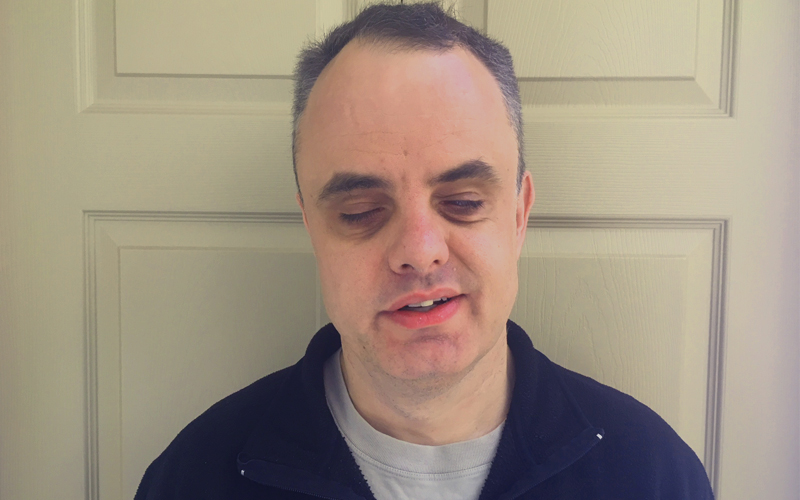 Anthony loves media and keeping up on the news. When he is not at home he's is involved in his church choir, a blind bowling league, an arts and crafts class and/or a yoga class depending on the day! Anthony helps out with a radio show dealing with blindness and vision impaired issues called Bumping into Walls on the local community radio station CJSW FM 90.9.
Recent Reports:
January 24 -  Anthony shares his experience at the It's a Wonderful Life Inside out Theatre performance.
Wade Brown - Edmonton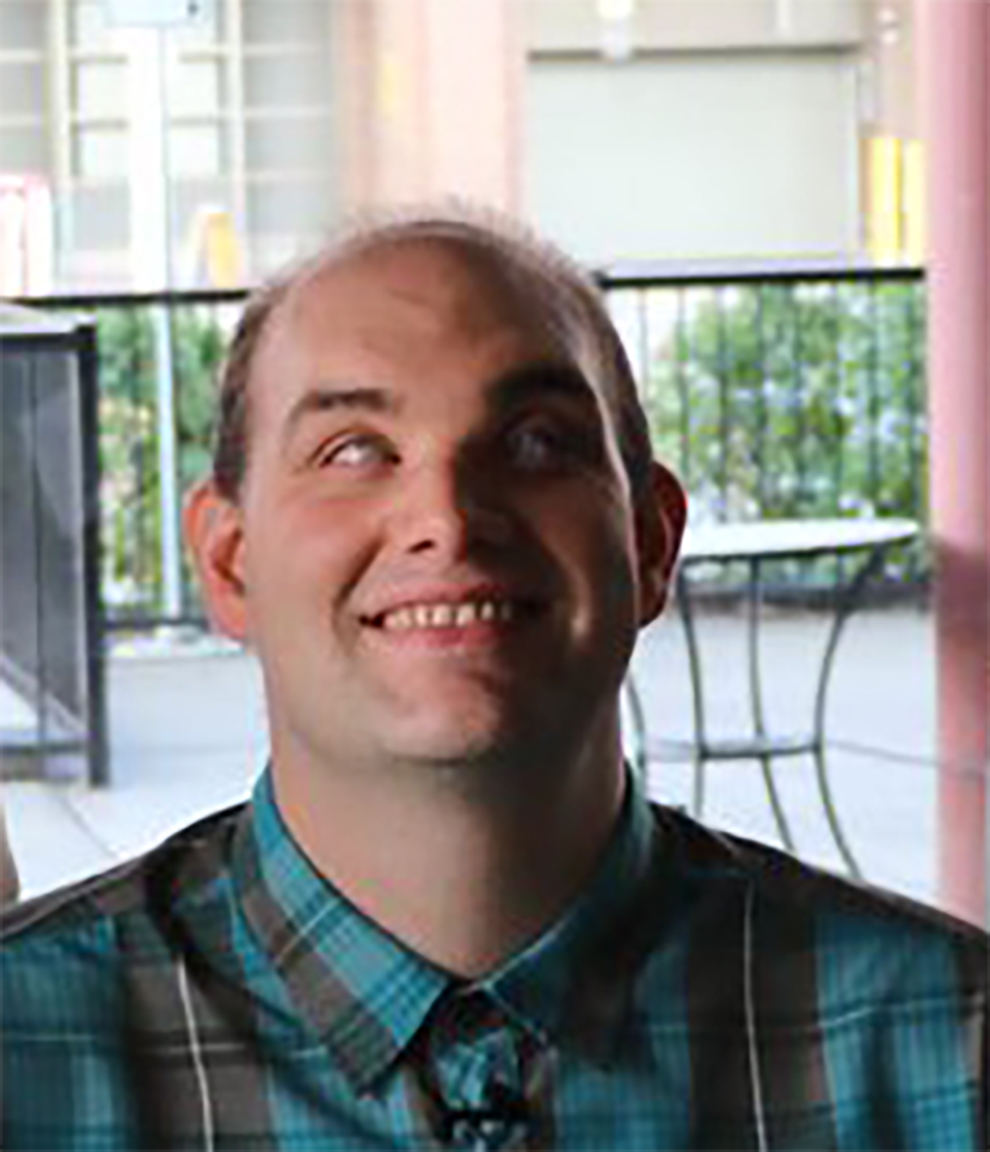 Wade Brown has been part of the AMI family since 2011. In that time, he has appeared on AMI-tv in interstitial segments, as a regular presenter and occasional host of AMI This Week, and even made a few appearances on AMI's Live From Studio 5. When Wade isn't lighting up the small screen, he's working hard to advance his career as a budding Edmonton area lawyer or singing with his favorite group of people, the Oran choir. Wade also enjoys reading a good book, solving the worlds problems over a cup of coffee or chai, and hitting the streets to see what's going on in Edmonton and around the world. 
Recent Reports: 
January 22 - Wade tells us about an award-winning frozen attraction located in six cities across North America, with the only Canadian location in Edmonton!
Topic 1:  The Edmonton ice castle
Ice Castles is an award-winning frozen attraction that is located in six cities across North America, and the only Canadian location is Edmonton. The experience is built using hundreds of thousands of icicles hand-placed by professional ice artists. The castles include breathtaking LED-lit sculptures, frozen thrones, ice-carved tunnels, slides, fountains and much more.
Dates: January 4 to March 10
Location: Hawrelak Park , 9330 Groat Road, Edmonton, Alberta 
https://icecastles.com/edmonton/
Topic 2: Boardwalk Ice on Whyte
One of Edmonton's fantastic winter festivals.
Boardwalk Ice On Whyte and the International Ice Carving Exhibit .
Dates: January 24 to 27 & January 31 to February 3, 2019
Location: Whyte Avenue and Gateway Blvd in Old Strathcona, Edmonton.
Contact: info@iceonwhyte.ca
Topic 3: Chinook theatre series
Chinook Series is a collaboratively curated performance experience, bringing artists and communities together to share and celebrate through live art, taking place over 11 days.
Dates:  February 7-17
Location: Various locations (visit website for details)
Contact:  780-409-1910
Keywords: Community Report