Listen to Kelly and Company weekdays 2 to 4 p.m. Eastern to find out what's happening in your community! Tune in weekly to hear from our community reporters across the country bringing you information on events and happenings in the blind and partially sighted community across Canada. Click here for more reports in other regions: Atlantic, Central  and Pacific.
Anthony Hodgetts - Calgary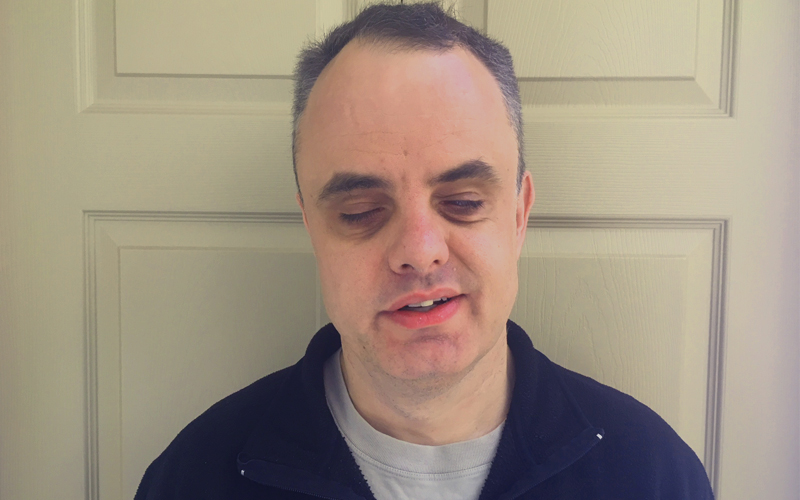 Anthony loves media and keeping up on the news. When he is not at home he's is involved in his church choir, a blind bowling league, an arts and crafts class and/or a yoga class depending on the day! Anthony helps out with a radio show dealing with blindness and vision impaired issues called Bumping into Walls on the local community radio station CJSW FM 90.9.
Recent Reports:
June 13 -  
Topic 1:   Inside Out Theatre Summer camps for kids and teens
at inside out theatre  we're super excited to launch youth drama camps this July! Our week-long summer day camps are tailored for participants with diverse needs, led by a philosophy built on recognizing and embracing the many ways drama can be expressed by all kids. Participants will experience the fundamentals of drama, dance, film, and work on the creation of a short play that will be presented at the end of the week. Fun activities in and around Eau Claire Market are planned each day such as seeing a movie at the attached Cineplex or spending some leisure time at the nearby waterpark. Our staff and facilitators are theatre artists in the city with and without disabilities, a wealth of knowledge about dramatic expression, as well as passion and experience for creating and adapting drama activities to the needs of those with disabilities.
Dates: All of July
Contact: Jeremy Park 
403-282-4801
Register online: http://www.insideouttheatre.com/summer-camps
Topic 2:  Airdrie Abilities Center Stampede Breakfast  at Iron Horse Park
Iron Horse Park in Airdrie was an old railroad station with working trains .  Free train rides at event. The miniature trains, track and landscape at Iron Horse Park represent the Canadian Pacific Railway (CPR) from the prairies to the coast.  The Airdrie Abilities Centre Society has been offering activities and programs to special needs individuals since 2011. As well as cooking, Barb Woolsey, President Coordinator at the Airdrie Abilities Centre Society, said that they have drum groups, dancing and music therapy, painting, sewing and bead work, as well as many other activities.
Date:  Thursday July 11
Time: 10 am to 2 pm
Location: Iron Horse Park in Airdrie,  820 Railway Gate SW, Airdrie, come down 8th street and turn at the Coop gas. 
Cost: $5 per person
(plus Pearsons's syrup for your pancake based in CrossIron Mills mall  located at 261055 CrossIron Blvd, Rocky View, Alberta)
Contact :  Airdrie Abilities Barb
https://pearsonsberryfarm.ca/where/
Topic 3:  ASRAB Walking Club -Alberta Sports and Recreation Association for the Blind
Start walking and join in on some social conversations among members and volunteers out in the fresh air. Come walk with us through various parks and along pathways as we explore the outdoors of Calgary and Edmonton. This is a terrific way to get active and make new friends. Casual walks are available for all ages and allow members to experience the wilderness and the surroundings of nature.
Dates: Tuesdays throughout the summer  from 6 pm to 7 pm
Contact: email your name and phone number to Program.Calgary@asrab.ab.ca
403 -262-5332
Wade Brown - Edmonton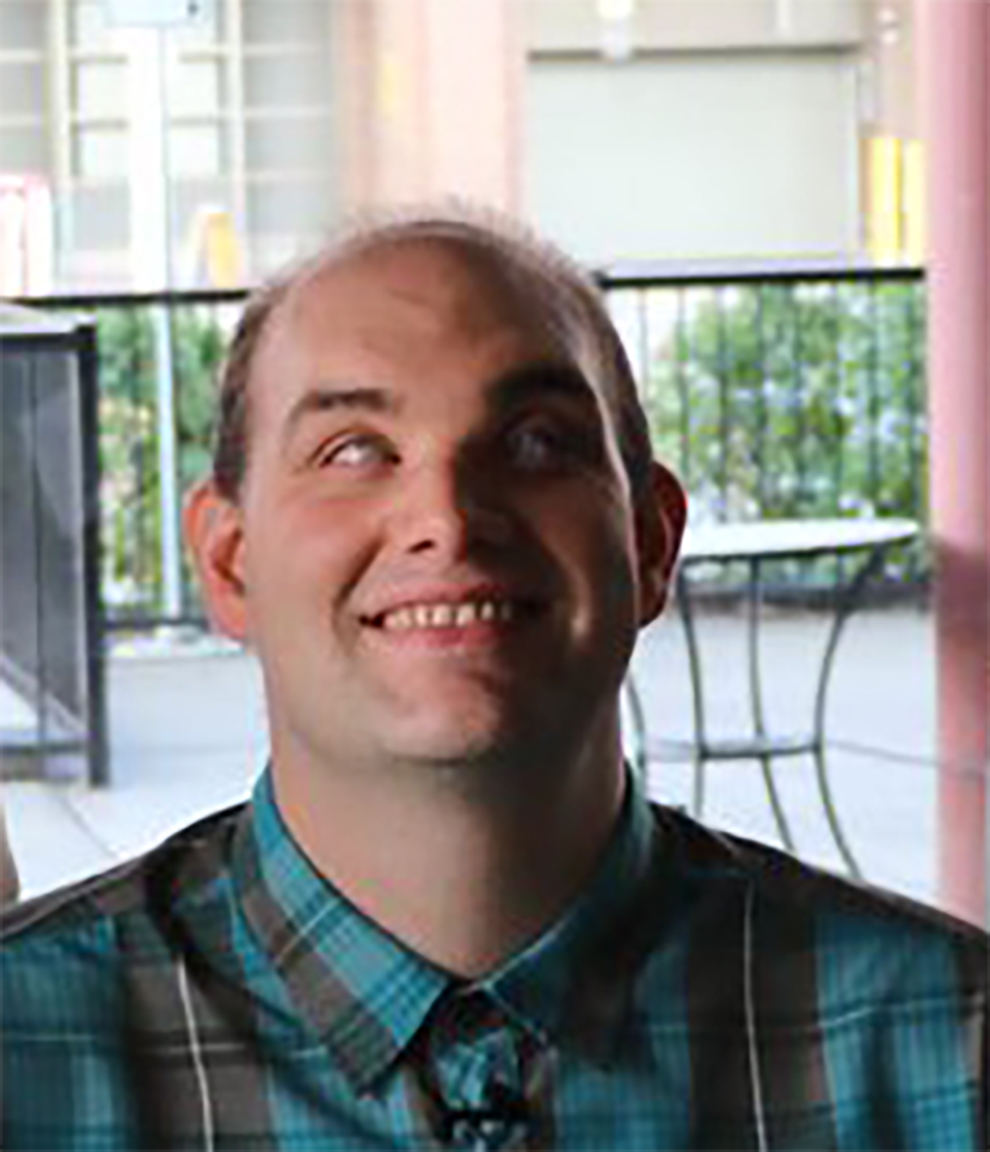 Wade Brown has been part of the AMI family since 2011. In that time, he has appeared on AMI-tv in interstitial segments, as a regular presenter and occasional host of AMI This Week, and even made a few appearances on AMI's Live From Studio 5. When Wade isn't lighting up the small screen, he's working hard to advance his career as a budding Edmonton area lawyer or singing with his favorite group of people, the Oran choir. Wade also enjoys reading a good book, solving the worlds problems over a cup of coffee or chai, and hitting the streets to see what's going on in Edmonton and around the world. 
Recent Reports: June 11
Topic 1:  Soundtrack music festival
All festival proceeds go directly to the Kinsmen Club of Edmonton and support local Edmonton charities. Featuring Boyz 2 Men, Shaggy, Ludacris, Ashanti, Maestro Fresh Wes, Supersonic Oasis tribute, The Fronts, Paul Woida, DJ Harman B, Host Master T. This is an all ages event with a full site liquor license. Children aged 5 and under are free.
Date: June 22
Time: Gates open at 1:00pm
Location: Kinsmen Park,  9100 Walterdale Hill NW, Edmonton AB.
Tickets: available online through Eventbrite.
(If available, tickets will be sold at the doors for gate prices. We do NOT recommend buying tickets off of any second-party reseller sites)
https://www.soundtrackmusicfestival.com/#BuyTicket
https://www.soundtrackmusicfestival.com/
Topic 2: Edmonton International Street Performers Festival
Celebrating 35 years as the first and largest Street Performers Festival of its kind in North America. For 10 days, StreetFest will feature the best of the best jugglers, magicians, circus performers, comedians, dancers and hula hoopers from around the world. For more information about Edmonton International Street Performers Festival, visit edmontonstreetfest.com
Date: July 5 -14
Location: Dr Wilbert McIntyre Park, 8331 104 St NW, Edmonton, AB
Please note: StreetFest is on the Southside this year. NOT downtown!
http://edmontonstreetfest.com/
Topic 3: The Mack and Cheese festival
 North America's largest food festival celebrating everything mac and cheese! Celebrity chefs, savvy cooks, and talented entrepreneurs come together for one weekend to raise funds for charity by creating new concoctions of mac and cheese for fans to try. Fed over 150,000 foodies last year! Join us in 2019 as we celebrate our 5 year anniversary!
Date: July 5-7
Location:  Borden Park , 7507 Borden Park Rd, Edmonton, Alberta
Contact: 780-442-5311
http://themacandcheesefestival.com/
Keywords: Community Report