Listen to Kelly and Company weekdays 2 to 4 p.m. Eastern to find out what's happening in your community! Tune in weekly to hear from our community reporters across the country bringing you information on events and happenings in the blind and partially sighted community across Canada. Click here for more reports in other regions: Atlantic, Central  and Pacific.
Anthony Hodgetts - Calgary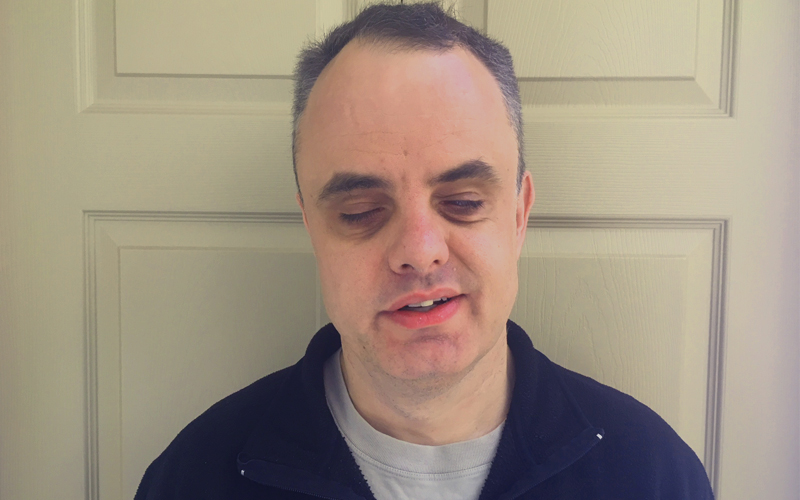 Anthony loves media and keeping up on the news. When he is not at home he's is involved in his church choir, a blind bowling league, an arts and crafts class and/or a yoga class depending on the day! Anthony helps out with a radio show dealing with blindness and vision impaired issues called Bumping into Walls on the local community radio station CJSW FM 90.9.
Recent Reports: November 28
Topic 1: CNIB Calgary vision loss support group
CNIB vision loss support group where folks can connect with others going through vision loss to learn tips and tricks for everyday life.
Location: CNIB Calgary, 10 11A St NE, Calgary
Date & Time:  Thursday January 16, 2020 1 pm to 4 pm
Contact: Amber Dujay
403- 266-8831
Topic 2:  Alberta Guide Dogs open House
Visit the Alberta Guide Dogs' office, watch puppies in action as they demonstrate their skills, purchase yummy goodies and gifts from the Christmas shop, enjoy a puppy cuddle or two, and much more!
Date & Time: Saturday December 7, 11 am to 2 pm
Location: Alberta Guide Dog Services, #11, 6115 - 4th Street SE, Calgary, AB
Contact:  trish.lund@albertaguidedog.com
403- 258-4819
RSVP by Dec 5
https://app.etapestry.com/onlineforms/BritishColumbiaGuideDogServic/alberta-open-house.html
https://bcandalbertaguidedogs.com/
Topic 3:  Canadian Council for the Blind Calgary Chapter Bowling
Canadian council of the Blind Bowling League, bowling  for the blind and partially sighted.
Date & Time:  Saturday Jan 4, from 1 pm to 4 pm
Location: Chinook Mall, Chinook Bowladrome in basement of Chinook mall , at 6455  Macleod Trail  S, Calgary.
Contact:  CCB Calgary office
 403- 248-6003
https://informalberta.ca/public/organization/orgProfileStyled.do?organizationQueryId=328
Wade Brown - Edmonton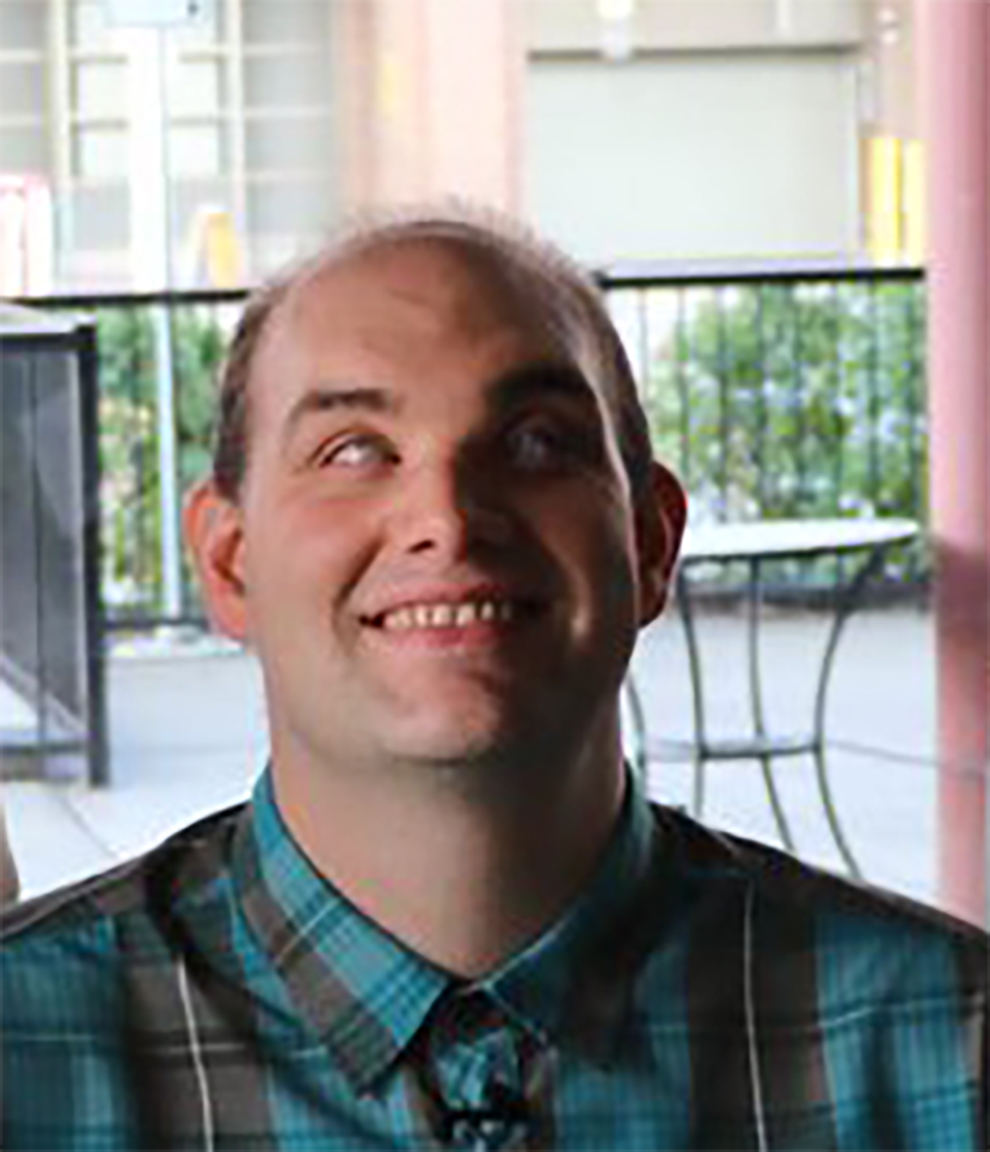 Wade Brown has been part of the AMI family since 2011. In that time, he has appeared on AMI-tv in interstitial segments, as a regular presenter and occasional host of AMI This Week, and even made a few appearances on AMI's Live From Studio 5. When Wade isn't lighting up the small screen, he's working hard to advance his career as a budding Edmonton area lawyer or singing with his favorite group of people, the Oran choir. Wade also enjoys reading a good book, solving the worlds problems over a cup of coffee or chai, and hitting the streets to see what's going on in Edmonton and around the world. 
Recent Reports: August 6
Topic 1:  The Musical " Ring of fire"
It's an off Broadway musical based on the life and music of Johnny Cash. The show highlights 24 of Johnny Cash's tunes from chart Toppers to his lesser known works. It's a very fun show with some touching moments and dark times in his life as well.
Date: runs from July 20 until August 11
Location: the Citadel Theater, 9828 101 A Avenue, Edmonton ( in the Maclab Theatre at Citadel Theatre )
Cost: Tickets start at $30.
Contact Box Office: 780-425-1820
https://www.citadeltheatre.com/2019-2020/ring-of-fire
Topic 2: The 38th Annual Edmonton International Fringe™ Theatre Festival
Among 23 fringe Festival's in North America, the Edmonton Fringe Festival is the oldest and largest. There are approximately 200 fringe Festivals held annually around the world.  The Edmonton festival is an 11 day extravaganza, of unique and sometimes experimental live performances. Everything from plays to musicals to dancing and beyond.
Dates: from Aug 15 – 25
Locations: in the heart of Old Strathcona
Cost: Tickets for most shows are around $15.
https://www.fringetheatre.ca/festival/
Topic 3:  The Reyu Paralysis Recovery Centre "rising from the ashes" evening of dinner and entertainment.
This centre was first opened about three years ago by Benveet Gill, a young lady who became paralyzed due to a neurological virus. All of the clients have either physical or psychological disabilities or conditions which have resulted in some degree of paralysis, but of course many clients have multiple disabilities across all of the spectrum's, including me who uses their services for physiotherapy and to regain mobility after my spinal cord injury in addition to being visually impaired. They have several pieces of specialized equipment and trainers who focus exclusively on people recovering from paralysis. I'm mentioning this fundraiser on the schedule because I am a client of the center, and also because I will be performing at the event. I will be singing a few songs accompanied by piano. The center is  gaining clients faster than the founder ever imagined, and the more support they get from clients and the public, the more people they can help. It's a wonderful cause and the center is run by a wonderful and passionate group of people.
Contact: Benveet (Bean) Gill
780-709-2468
Keywords: Community Report