Community Report - Central
Listen to Kelly and Company weekdays 3 p.m. - 5 p.m. Eastern to find out what's happening in your community! Tune in weekly to hear from our community reporters across the country bringing you information on events and happenings in the blind and partially sighted community across Canada. Click here for more reports in other regions: Atlantic and West 
Eastern Ontario - Kim Kilpatrick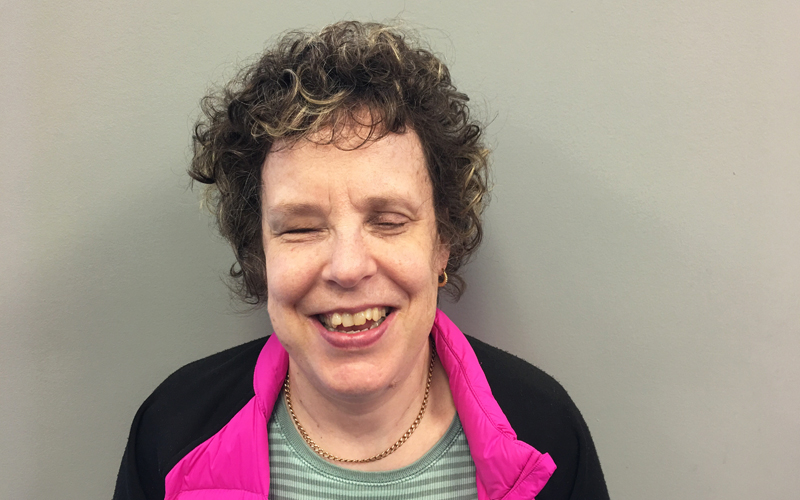 Kim has been totally blind since birth. She's the founder and coordinator of the Get Together with Technology program as well as a music therapist, professional storyteller, and radio show host. Kim travels through life with her fourth guide dog Tulia. 
Recent Reports: 
January 11, 2018 - Kim gives us the scoop on the fortieth edition of Winterlude. She also shares tips for dressing and traveling with your guide dog during the cold months.
December 14, 2017 - Kim tells us about an audio-described production of A Christmas Carol, and about a meeting with officials from the city of Ottawa to discuss accessibility concerns for the new light rail system.
November 16, 2017 - Kim tells us about a teleconference on braille math, organized by Braille Literacy Canada.
Quebec - Nick D'Ambrosio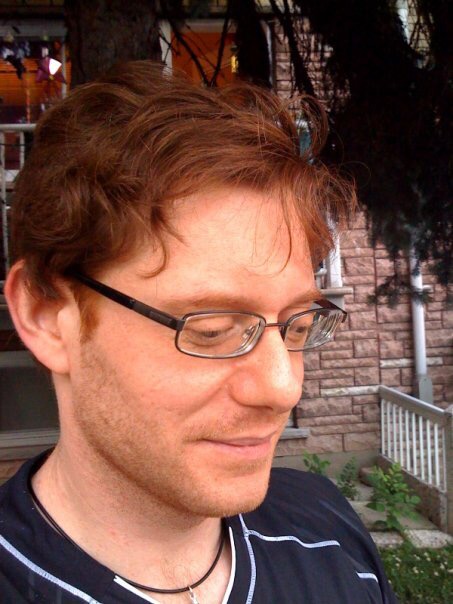 Nick is a podcaster for Blind Abilities. Diagnosed with Retinitis Pigmentosa at five years old, he is an accessibility advocate in his community and is a rabid sports fan. Nick has worked at a local pharmacy in Montreal for 19 years and is an avid yoga and dragon boat enthusiast.
Recent Reports: 
January 18, 2018 - Nick tells us about the Hands That See massage studio, where all the massage therapists are blind or partially sighted.
December 21, 2017 - Nick tells us about upcoming events in the Montreal region.
November 23, 2017 - Nick tells us about the Quebec Federation of the Blind Christmas party, and a Christmas dinner organized by the Montreal chapter of the Alliance for Equality of Blind Canadians.
October 26, 2017 - Nick brings us an update on an important fundraiser for research on eye health.
Toronto - Orly Shamir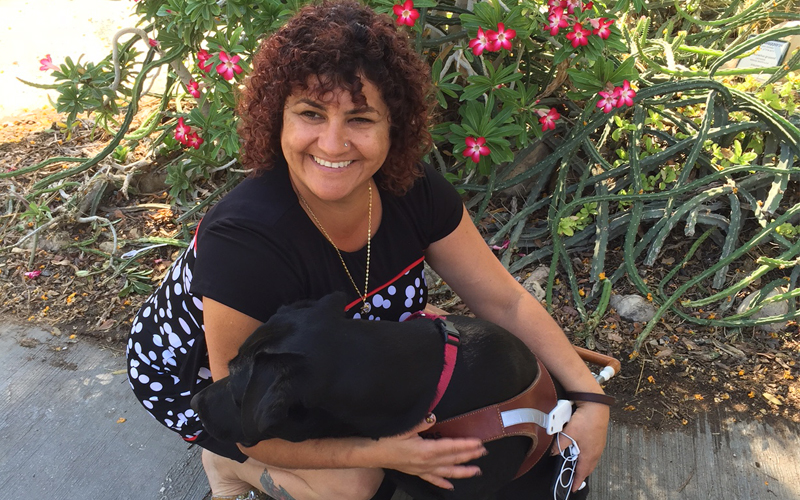 Orly Shamir was born with a degenerative condition called LCA Labor Congenital Amurosis, a rarer form of RP Retinitis Pigmentosa. She's always been passionate about helping, supporting, and making a difference in people's lives. Orly recently completed a broadcast training program, the first of it's kind supporting people with disabilities in Canada.
Recent Reports: 
January 16, 2018 - Orly tells us about three Wheel-Trans teleconferences organized by BALANCE. And, what to look forward to at this year's White Cane Week Experience Expo.
December 19, 2017 - Orly tells us about a Murder Mystery dinner.
November 21, 2017 - Orly fills us in on what's new in the Greater Toronto Area: Metrolinx public meetings on accessibility, the Hands of Fire winter gala, and several Christmas dinners.
Timmins - Suzanne Boudreau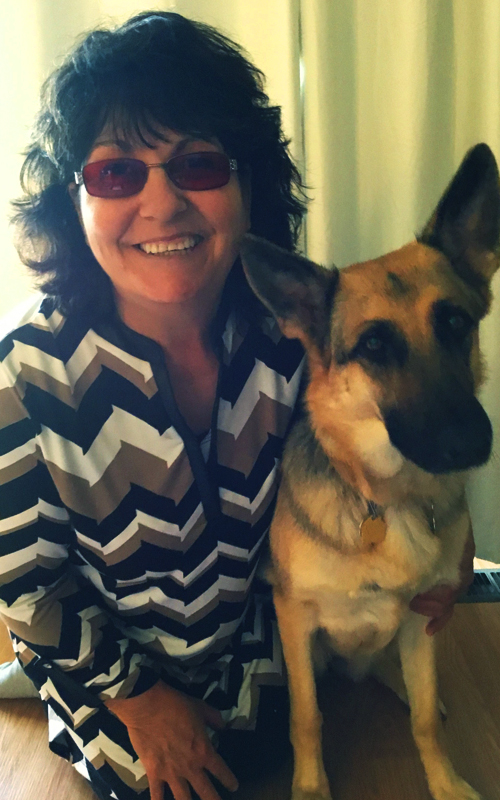 After being diagnosed with Retinas Pigmentosa, Suzanne was paired with her first guide dog Emilie, a German Shepard. Previously Suzanne worked in a nursing home. She is now a volunteer with CNIB and the Timmins Golden Manor day program. Suzanne likes to spend time at her cottage walking the forest trails with Emilie. She also likes to go fishing and spend time on the water on pedal boats. 
 
Recent Reports: 
January 2, 2018 - Suzanne gives us our first community report of 2018.
December 5, 2017 - Suzanne describes her experiences with Ravens Adventures Dog Sleigh Tours. She also discusses the services and events available at the local Native Friendship Centre.
Thunder Bay - Doug McQuaker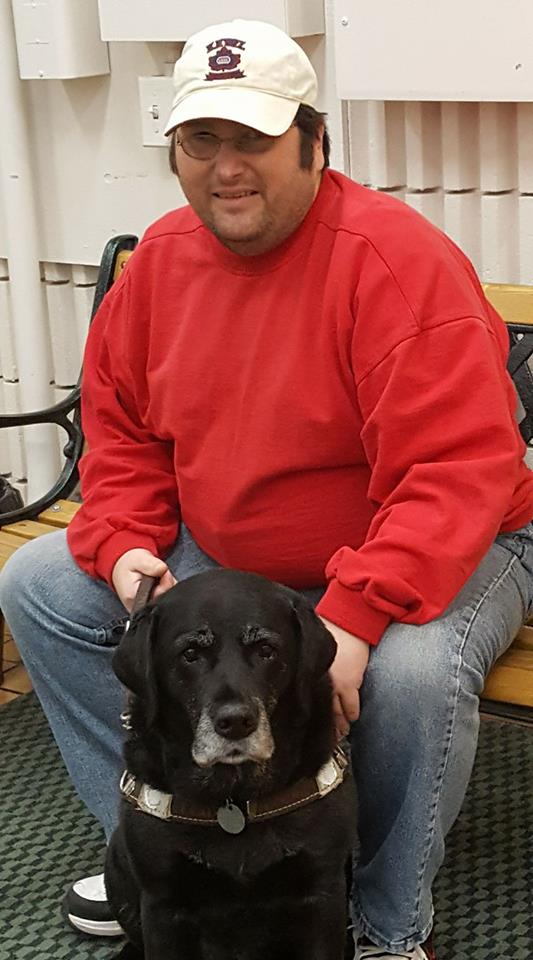 Doug lives in Atikokan, Ontario. He enjoys sports, music and spending his time at the lake with his most dedicated companion, Jazz, who doubles as his Leader Dog.
Recent Reports: 
January 8, 2018 - Doug tells us about a book signing event featuring Margaret Atwood on January 10, and a Yuk-Yuks performance on January 27.
December 11, 2017 - Doug shares updates about a para Nordic adaptive ski program and the Vision Mate program in the Thunder Bay area.
November 13, 2017 - Doug joins us for his first segment, from his home in Atikokan in northern Ontario. That's roughly two hours from Thunder Bay.