Community Report - Central
Listen to Kelly and Company weekdays 2 to 4 p.m. Eastern to find out what's happening in your community! Tune in weekly to hear from our community reporters across the country bringing you information on events and happenings in the blind and partially sighted community across Canada. Click here for more reports in other regions: Atlantic, West  and Pacific.
Eastern Ontario - Kim Kilpatrick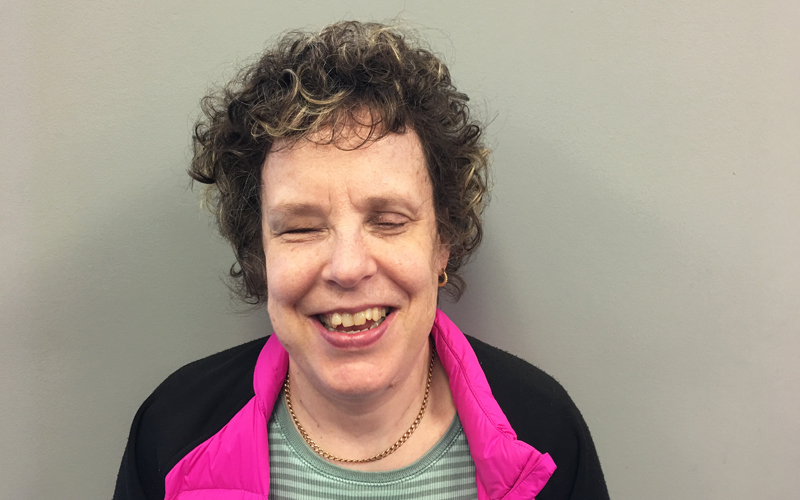 Kim has been totally blind since birth. She's the founder and coordinator of the Get Together with Technology program as well as a music therapist, professional storyteller, and radio show host. Kim travels through life with her fourth guide dog Tulia. 
Recent Reports: September 19
Topic 1:  Update on Ottawa's new  LRT- the Light Rail Train.
The O-Train Confederation Line,  is a state-of-the-art LRT system and Ottawa's largest transportation infrastructure project since the building of the Rideau Canal. The O-Train Confederation Line is a  part of OC Transpo's integrated transit network. It connects to the existing Bus Rapid Transitway at Tunney's Pasture Station in the west and Blair Road in the east, and to the O-Train Trillium Line at Bayview Station.  The 12.5 kilometre line from Blair Station to Tunney's Pasture includes a 2.5 kilometre tunnel through the downtown core, 13 stations, a Maintenance and Storage Facility and the purchase of 34 Alstom Citadis Light Rail Vehicles.
Contact: OC Transpo Information Line
613-741-4390
https://ottawacitizen.com/news/local-news/after-a-weekend-of-fun-ottawas-light-rail-transit-system-faces-busy-monday-rush-hour-test-drive
Topic 2:  Upcoming braille literacy Canada teleconference
how to format documents using braille
Date: September 28, 2019
Time: 1pm -2:30 pm
Presenters: Jen Goulden and Jen Jessoinfo@blc-lbc.ca
Topic 3:  Reminder of Ottawa tech fair day
Updates on the workshops and schedule for the Ottawa tech day.
Date:  October 3.
Location: Beside the CNIB hub in Lansdowne Park, 425 Marché Way, Unit 104.
Quebec - Nick D'Ambrosio
Nick is a podcaster for Blind Abilities. Diagnosed with Retinitis Pigmentosa at five years old, he is an accessibility advocate in his community and is a rabid sports fan. Nick has worked at a local pharmacy in Montreal for 19 years and is an avid yoga and dragon boat enthusiast.
Recent Reports: September 26
Topic 1: helix cable box arrives in Quebec
Using voice control to change channels, use YouTube, use Netflix, and much more
Having the ability to watch all of your channels on your phone with the Videotron app
Having a smart Wi-Fi system will let you know what is connected and what is being used
And more importantly the accessibility that is built in the helix box
The possibility in the future to have an automated home system with helix
 
Price: $500 or $12 a month in paying the initial cost of the interest for three years
Contact:  1 (877) 380-2611
https://experience.videotron.com/en/helix/experience
Topic 2: workshop at the CNIB, Using the Clew app
Clew is an AR indoor navigation app designed for visually impaired users to help them retrace their steps in unfamiliar environments.
Date: October 10
Time: 1:30 to 2:30 PM
Contact: lyne.dube@inca.ca 
 (514) 934-4622
https://cnib.ca/fr/soutenir-inca
Topic 3: The Segal Centre is having its first ever audio described performance in collaboration with the Connect t Service
This special performance of The Pianist of Willesden Lane will allow patrons to use the "Mobile Connect" app on their personal phone to hear enhanced sound and a detailed audio-description of the performance narrated live. Be a part of our growth – come test out this meaningful pilot project that is part of a wider accessibility and inclusion initiative at the Segal Centre. 
The centre is working on more inclusive experience for blind and low vision patriots.
Contact: 514 739 7944 Link
https://segalcentre.org/en/accessibility
Timmins - Suzanne Boudreau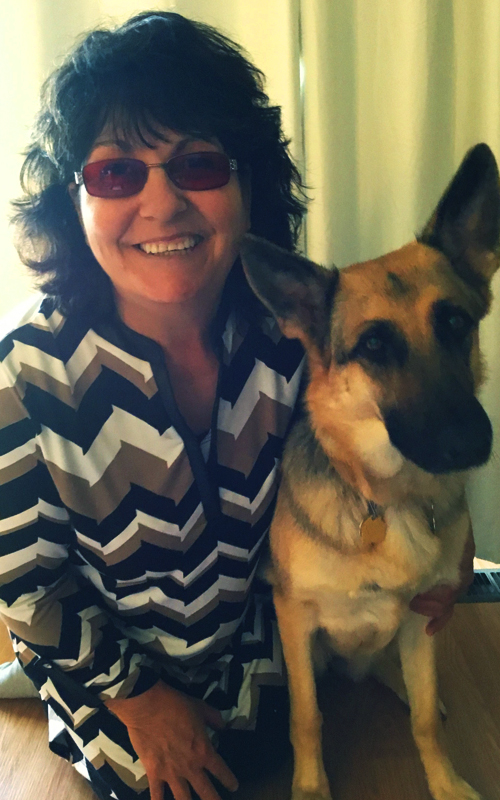 After being diagnosed with Retinas Pigmentosa, Suzanne was paired with her first guide dog Emilie, a German Shepard. Previously Suzanne worked in a nursing home. She is now a volunteer with CNIB and the Timmins Golden Manor day program. Suzanne likes to spend time at her cottage walking the forest trails with Emilie. She also likes to go fishing and spend time on the water on pedal boats. 
 
Recent Reports: September 10, 2019
Topic 1
Harvest Moon 10th year anniversary Pot luck and Silent Auction Fundraiser 
Hosted by Anti Hunger Coalition Timmins ACT Tickets 5 dollars bring favourite dish. Donation for silent Auction  baking gift cards art work ...
Sept 21 4:30 pm to 7:30 pm at 230 8 Ave Covenant United Church 
Topic 2  
Elton John Tribute act Performing in Support of local Alzheimer Society  Elton Ron band Fronted by Ron Camilleri will be Performing at Charles Auditorium at Ecole Secondaire Catholic Theriault Sat Sept 28 at 7:30 pm Tickets 40.74 at www.benifitshow.net or 18887779793
Topic 3  
Timmins is getting its First Film Festival November 8-10 at Imagine Cinema 6 Tickets 15.00 will be starting Sept 9 at Timmins Museum National Exhibition Centre and Timmins Film Society Facebook 
There will be a Indigenous movie French Film  Two English dramas and a English documentary. Also working in Partnership with Kristin Murray a health promoter for Misiway Milopemahtesewin Comunity Health Centre 
And showcase indigenous film during the festival as part of a National Treaty Week. Paul Charette board member for the Timmins Film Society there is only 110 seats available at festival and Gala to follow 
Short film competition details can be found at www.timminsmuseum.ca 
more information www.timinspress.com
Thunder Bay - Doug McQuaker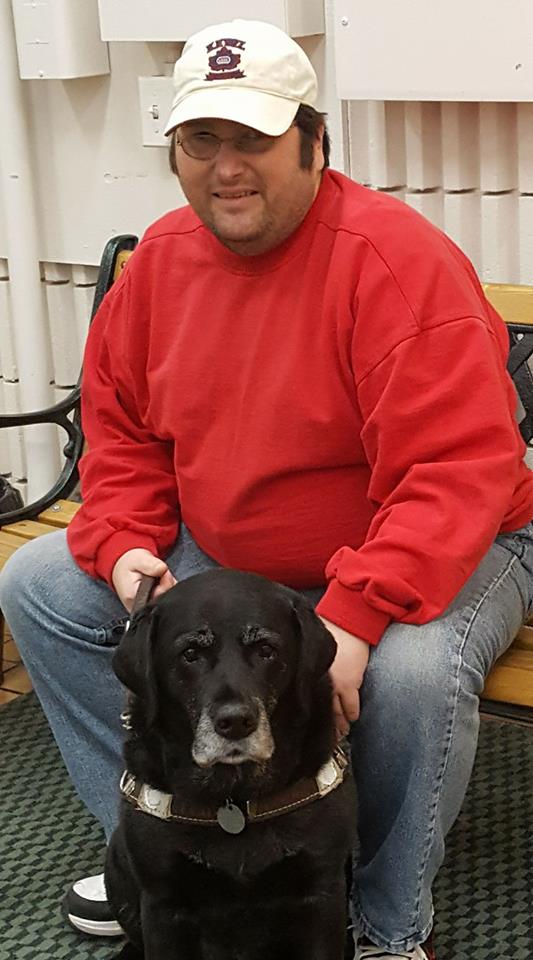 Doug lives in Atikokan, Ontario. He enjoys sports, music and spending his time at the lake with his most dedicated companion, Jazz, who doubles as his Leader Dog.
Recent Reports: October 10
Topic 1:  Youth Move
The Youth Move is for anyone between the ages of 12 and 18 looking for some excitement.
This program offers both drop-in sites and registered special events for youth.
Drop in for food, gaming, social atmosphere, board games and much more.  All of our special events are registered events. If your child has a disability, we welcome them to come with a PSW.
Date: October 18 at 5:30 pm
Cost: $5
Location: Galaxy Lanes, 636 Arthur Street West, Thunder Bay.
Contact: 807-625-8463 to register
Topic 2: Comedy Night at Finlandia Hall in Thunder Bay
Jeff Leeson and Tige Wright , stand-up comedians-bring a one-of-a-kind comedy show to the Finlandia Hall in Thunder Bay.
Location: Finlandia Hall, 314 Bay Street, Thunder Bay.
Date:  Saturday October 26 2019 at 8:00 pm to 10:00 pm -doors open at 7pm
Contact: Tickets available by calling 807-344-7081
Topic 3: Halloween Extravaganza  Thunder Bay
Joe Cools, Cash Prizes for best costume, Signature Drink, Prizes, Food and more. Free admission with costume, dance the night away with D J Carusoe.
Date: Saturday October 26, 2019 at 10:00 pm – Sunday October 27, 2019 at 2:00 am
 Location: Joe Cools ,127 South May Street, Thunder Bay.
London - Annette Dennis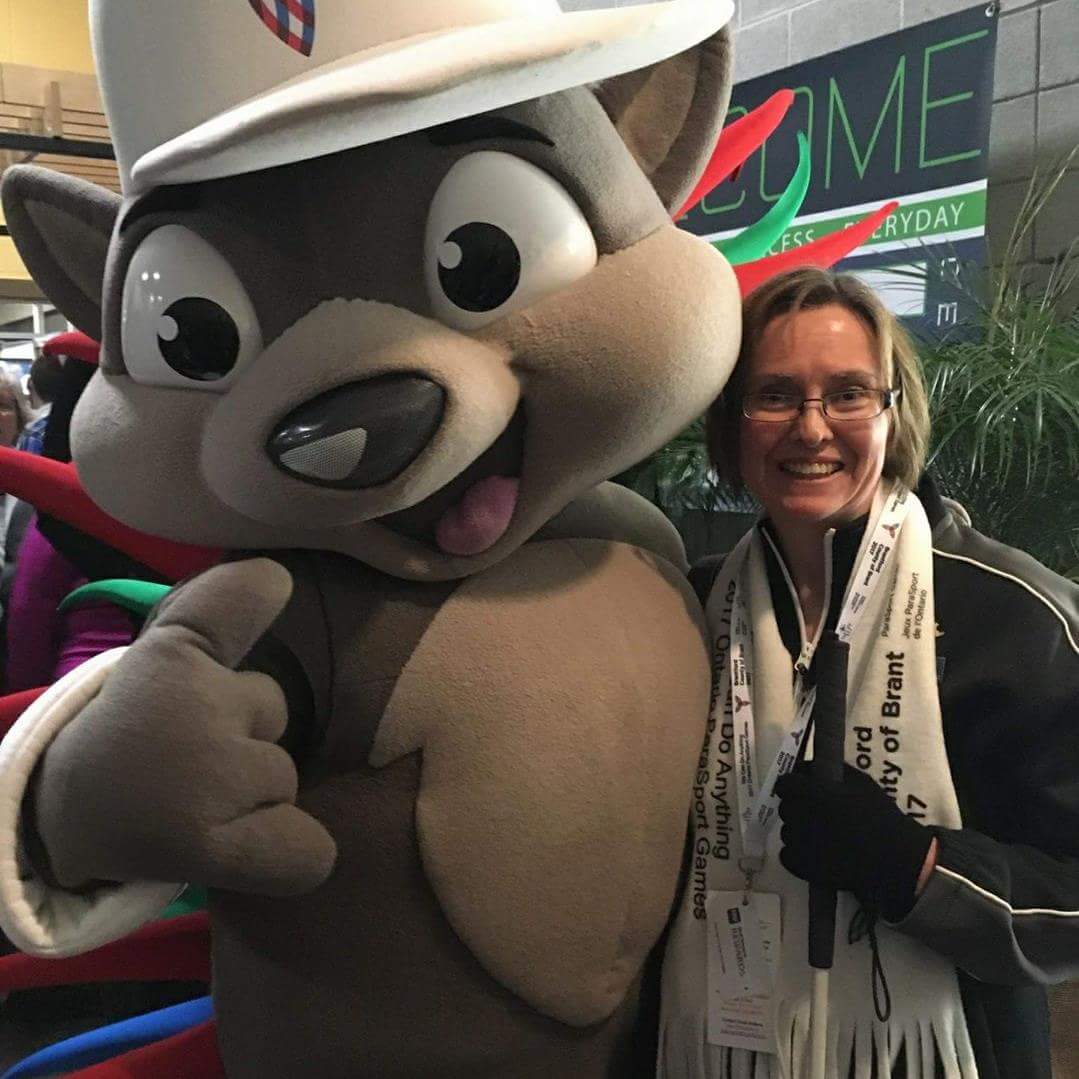 Annette was diagnosed with Retinitis Pigmentosa in her mid-twenties. She feels so fortunate that over the years she has made some amazing friends in the blind and low-vision community who inspire and encourage her constantly. Annette has been volunteering with the London-Middlesex Suicide Prevention Council since 2006, the past several years in the role of treasurer. Annette also enjoys yoga, reiki, playing guitar, curling and acting with Out of Sight Productions, a blind theatre troupe in London, Ontario. One of her most memorable acting experiences was appearing in the Integrated Described Video Creator Series for AMI. 
Recent Reports: September 24
Topic 1: Accessible Games Cafe
Accessible games, coffee, chats and snacks! Come play some of your favourite board games or bring your own. All are welcome! Children under the age of 18 must be accompanied by a parent or guardian. Bring a toonie for snacks & a beverage.
Kitchener
Date: second Thursday of every month
Time: 6:30 pm - 8:30 pm
Location: 134 Frederick St, 2nd Floor
Contact: Deb MacPherson
1-800-265-4127 ext. 5158
St. Catharines
Date: third Monday of every month
Time: 1:00 pm - 3:00 pm
Location: CNIB St. Catharines
243 Church Street
Contact: Ruth Millard
1-800-265-4127 ext. 5159
London
Date: every Tuesday
Time: 5 pm - 7 pm
Location: CNIB London Community Hub, 171 Queens Ave
Contact: Ryan Van Praet
1-800-265-4127 ext. 5145
Topic 2: Old Time Radio (OTR) Rewind - London
OTR wants you to come step back in time with us as we explore the good ol' days of radio. Explore the uniqueness, creativity, hilarity of it all! Learn something from the masters of radio, back when radio was king!
We will play programs and talk about it all! Featuring content from the 30s through the 80s, we want your to walk down memory lane to an era long since past but still incredibly engaging!
Please arrive on time! This program is best enjoyed when all participants are seated and ready to go.
Date: October 5 & 19, November 2, 16 & 3
Time: 12:00 pm - 1:30 pm
Location: CNIB London Community Hub
171 Queens Ave
This is a drop-in event.
Contact: Kelly MacDonald
Topic 3: Truly Local Craft Beer Festival
Join us for our second annual Truly Local Craft Beer Festival on Saturday, September 28 from Noon to Midnight. This year, we have over 20 local breweries who are bringing over 40 different beers all made with truly local ingredients!
Also, featuring local food trucks, live music, tours, and some other local favourites.
Date: Saturday, September 28
Time: 12 pm - 12 am
Location: London Brewing Co-operative
521 Burbrook Place, London, ON
Cost: General Admission tickets are just $10 and include 3 sample drink tickets and a commemorative glass for the first 500 guests.
Tickets can be purchased in the taproom, at the door, or online: http://bit.ly/trulylocal
Contact: 226-667-6363