Community Report - Central
Listen to Kelly and Company weekdays 2 to 4 p.m. Eastern to find out what's happening in your community! Tune in weekly to hear from our community reporters across the country bringing you information on events and happenings in the blind and partially sighted community across Canada. Click here for more reports in other regions: Atlantic, West  and Pacific.
Eastern Ontario - Kim Kilpatrick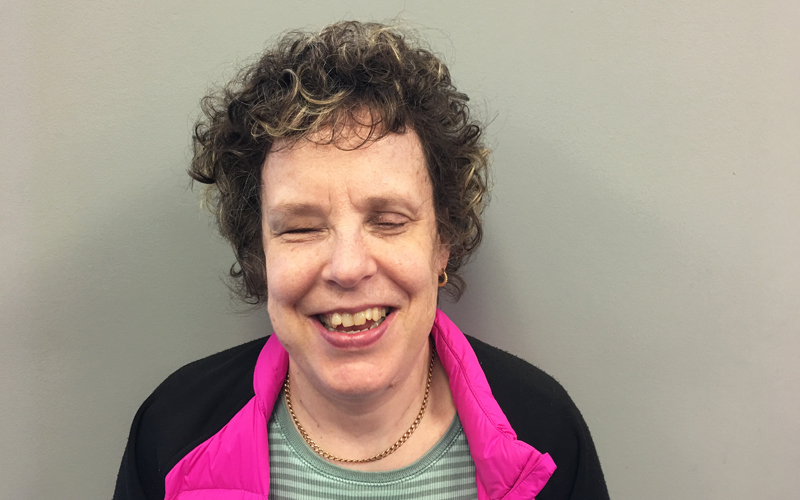 Kim has been totally blind since birth. She's the founder and coordinator of the Get Together with Technology program as well as a music therapist, professional storyteller, and radio show host. Kim travels through life with her fourth guide dog Tulia. 
Recent Reports: February 6
Topic 1: Two Dates for Vision Quest and Canadian Vision 2020 Summit
In recognition of the symbolic year 2020, Fighting Blindness Canada, the Canadian Council of the Blind, and other national vision organizations are hosting a summit in Ottawa called the Canadian Vision 2020 Summit. Vision Quest, the FBC's premier educational series, is coming to Ottawa  with a special Tea & Talk all about age-related vision loss.  This event will feature a presentation from Dr. Bernard Hurley, BSc, MD, FRCSC a respected vitreoretinal Surgeon at the University of Ottawa Eye Institute. He is a Professor of Ophthalmology and the Fellowship Director & Program Director for the Department of Ophthalmology at the University of Ottawa. Dr. Hurley will speak about currently available treatments for age-related macular degeneration and share updates on exciting new treatments that will be available soon.
 Join us for refreshments and light fare, including tea, sandwiches and pastries.  Attendees will make new connections and get support from other people in the community. Exhibitors will be showcasing the latest technologies and low-vision aids as well as community services for people affected by vision loss.
Date: Vision Quest, Tuesday, February 11, 2020
Time: 12:00 Noon to 4:00 pm.
Location: Christ Church Cathedral, Great Hall, 414 Sparks Street, Ottawa, Ontario
https://www.fightingblindness.ca/ottawa-vision-quest
https://www.fightingblindness.ca/
Topic 2: Canadian Vision 2020 Summit :
Panels of experts will be discussing three draft policy "white papers" that will capture the key issues, opportunities and challenges facing our vision loss community.
1-Equity and Access to Vision Care: This paper uses the symbolic year 2020 as an opportunity to reflect on issues of access and equity in Canadian vision care. It also seeks to identify opportunities for improvement as we move into an exciting new decade for vision science and policymaking.
2-Living with Vision Loss:  This paper is designed to capture some of the complexities of vision loss in Canada during 2020. It also aims to highlight opportunities for progressive change in policy, technology, education, labour, and other areas.
3- Vision Research:  After decades of foundational research, innovative approaches in gene therapy, stem cells, pharmaceuticals, and other fields are leading to major discoveries, and in some cases producing viable treatments for eye diseases.
Date: Canadian Vision 2020 Summit, Wednesday, February 12, 2020
Time: 8:00 am – 12:30 pm
The Summit will be broadcast on Facebook Live from 8:30 a.m. to 12:30 p.m.
Location: Christ Church Cathedral, Great Hall, 414 Sparks Street, Ottawa, Ontario 
https://www.facebook.com/FightingBlindnessCanada/
https://www.fightingblindness.ca/2020-summit
Topic 3: Undercurrents Theatre Festival.
Several plays with disability focus. Crippled , and Awkward hug. No live description available at this time.
Date: February 5 to 15.
Cost: Pay-What-You-Can-Afford: $5, $20, $50, $75
Location and Box office: Arts Court Theatre, 2 Daly Avenue, Ottawa. Take Elevator "B" to the 2nd Floor
Hours: Arts Court Theatre does not operate a box office during daytime hours. During undercurrents, the box office will open one hour before showtime.
Accessibility note: The accessible entrance to Arts Court is on Daly Avenue, to the left of the main staircase.
Contact: 613-232-6162 x 205
https://undercurrentsfestival.ca/
Quebec - Nick D'Ambrosio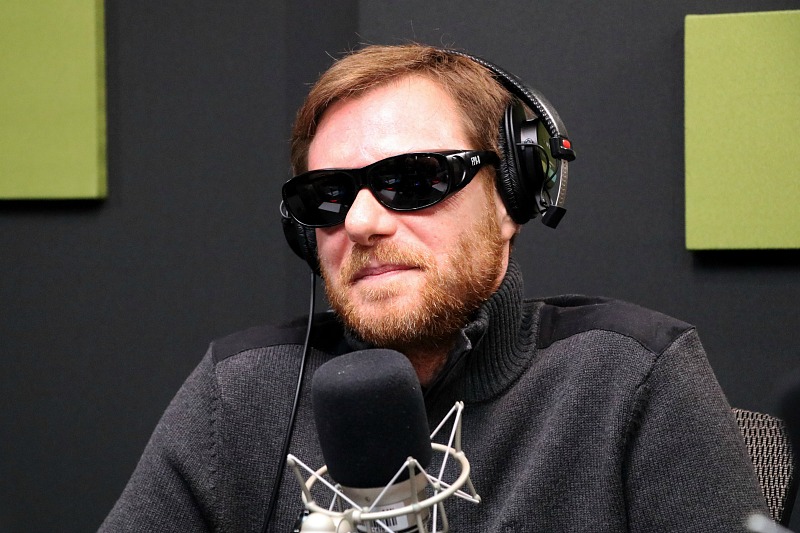 Nick is a podcaster for Blind Abilities. Diagnosed with Retinitis Pigmentosa at five years old, he is an accessibility advocate in his community and is a rabid sports fan. Nick has worked at a local pharmacy in Montreal for 19 years and is an avid yoga and dragon boat enthusiast.
Recent Reports: February 13
Topic 1: Back to Basics laundry tip!
quick tip on how not to lose your socks in the dryer.
Topic 2: The Société de transport de Montreal ( STM)  accessibility and new stations to come.
Within two years, the Quebec government is hoping to make Montreal's Place des Arts concert venue completely wheelchair accessible from the Metro system.  The Société de transport de Montreal (STM) is also planning to install an elevator inside Place-des-Arts Metro. They have to make life easier for everybody, and have access to our wonderful shows at Place des Arts. Work will begin in April 2021 and is expected to be done in 2022. The STM has promised to put elevators into 14 Metro stations over the next five years, bringing the number of elevator-equipped stations to 32 by 2022.
www.stm.info press room section http://www.stm.info/en
Topic 3:  The Société de transport de Montreal (STM) is in the process of installing four new metro stations on the blue line.
Stations - Pie-Ix, Viau, Lacordaire, Langelier, Anjou
The STM wishes to engage a dialogue with the community.
Dates:  here are the dates of the consultations:
- St-Michel area, Wednesday February 26, at 7 pm
- St-Leonard area, Monday March 2, at 7 pm
- Anjou area, Wednesday March 4, at 7 pm
People need to register before going.
Register at: http://www.stm.info/en
Contact: 514-786-4636, option 8-6-1.
Topic 4:  La Maisonnette des Parents Valentines skating night
La Maisonette des parents (the parent's house), a non-profit organization, works with families to prevent and decrease the sense of loneliness and isolation some families deal with.
Education is part of the values they want to transmit to families, and also human values such as empathy, acceptance and tolerance and openness to differences.
 This year, for Valentines Day, they put together an activity called "blind date". They invite blind or visually impaired adults and kids to come ice skating.
From 5 to 7pm the skating rink will be open for people with visual impairments. Then 7 to 9 pm , for adults and kids who want to try a blind experience.
They will lend masks so people can skate without sight.
Soup will be served, so they ask people to bring their cups and spoons, to leave as less trash as possible.
Date: February 14
Location: It will be held at the skating rink in the little Italy Park.
The rink is located on St-Laurent street, at the corner of St-Zotique street.
Contact:  514-272-7507, ext. 226
info@maisonnettedesparents.org
http://www.maisonnettedesparents.org/
Topic 5: Québec Federation of the Blind ( QFB) Rock and Roll Valentines Dinner.
the  entertainment is Greg Iness, 50', 60', 70' music.
The dinner will consist of Beef Bourguignon , soup, salad and desert. BYOB.
Date: February 21,
Time: 5:30 to 10:30 pm
Location: MAB-Mackay Rehabilitation Centre, 7010 Sherbrooke St. West, Montreal.
Tickets: 20$ for members, 35$ for guests
Contact: 514-488-5552, ext : 4503
Thunder Bay - Doug McQuaker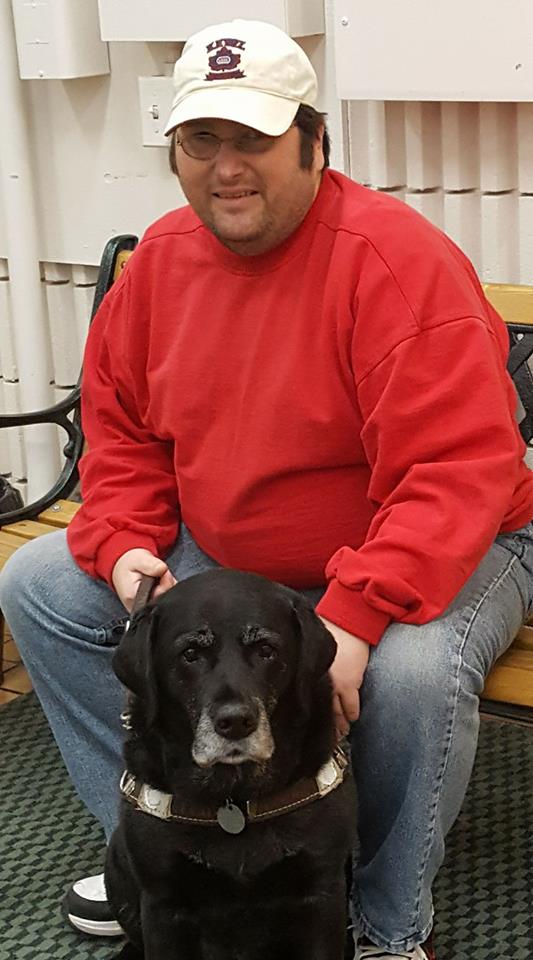 Doug lives in Atikokan, Ontario. He enjoys sports, music and spending his time at the lake with his most dedicated companion, Jazz, who doubles as his Leader Dog.
Recent Reports: February 4
Topic 1:  Music Together
This program offers access to a wide range of musical instruments.  Small percussive instruments to acoustic guitars and electronic pianos.  Activities like melodic exercises, and singing rhythm-based exercise, storytelling, musical discussion, improvisation, and song composition. 
Dates: Monday's, Starts February 3, 2020, End date December 14, 2020, The group meets every Monday.
Targeted groups are for Children (ages 5-14), youth (ages 15-25), and adults (ages 25-60)
Time:  9am to 11am
Location: CNIB, 229 Camelot St., Thunder Bay, On
Contact: Tanis Boardman, Program Lead, Recreation Sport and Accessible Community Engagement
1-807-345-3341 ext 5472
Topic 2:  Candlelight Ski and Snowshoe Event
Ski or snowshoe the beautiful Little Falls Golf Course by Candlelight. Snowshoes are available for borrowing at the event. Warm beverages and food available for purchase from First Round Draft located inside the recreation center.
Date:  Feb 7 @ 6 to 8 pm
Location: Little Falls Recreation Centre, 100 Little Falls Road, Atikokan, On.
Cost:  $5 a person or $10 a family
Contact:  skibpnaatikokan@gmail.com
Or Susan Bourne
https://visitatikokan.com/event/candlelight-ski-and-snowshoe/
https://www.facebook.com/events/little-falls-recreation-centre/candlelight-ski/1270635463142240/
 Topic 3: Annual Sno-Ho Rally Weekend, Poker Derby & Dance in Atikokan
Sponsored by the Atikokan SnoHo Club. A Potluck Supper at the Chalet, and open dance at the Legion Hall. Poker Derby, must have proof of a valid OFSC permit and permit must be affixed to the sled. Cards to be drawn at the Legion Hall Saturday 4-6pm.
Date:  Feb 7 & 8, 2020
Potluck supper: Friday February 7 at 7pm, at the Chalet. 
Location: Charleson Recreation Area, 20 Charleson Pit Road, Atikokan
Registration at the Chalet from 10 am till Noon on Saturday February 8.
Contact:  Kim Cross
807-929-2245
807-597-1234
Cost for poker: Poker Hands, 3 for $25.00, Payout:
1st- 25%, 2nd- 15%, 3rd 10%
Open dance, Legion Hall, Saturday 9pm -1am, age of majority required ,live band, called  -7 yr-itch
 Sno-Ho Annual Raffle at 10pm on Sat. for a 2020 Polaris 550 Indy LXT
https://charlesonrecreationarea.com/ 
https://charlesonrecreationarea.com/recreation-groups/atikokan-sno-ho-club/
London - Annette Dennis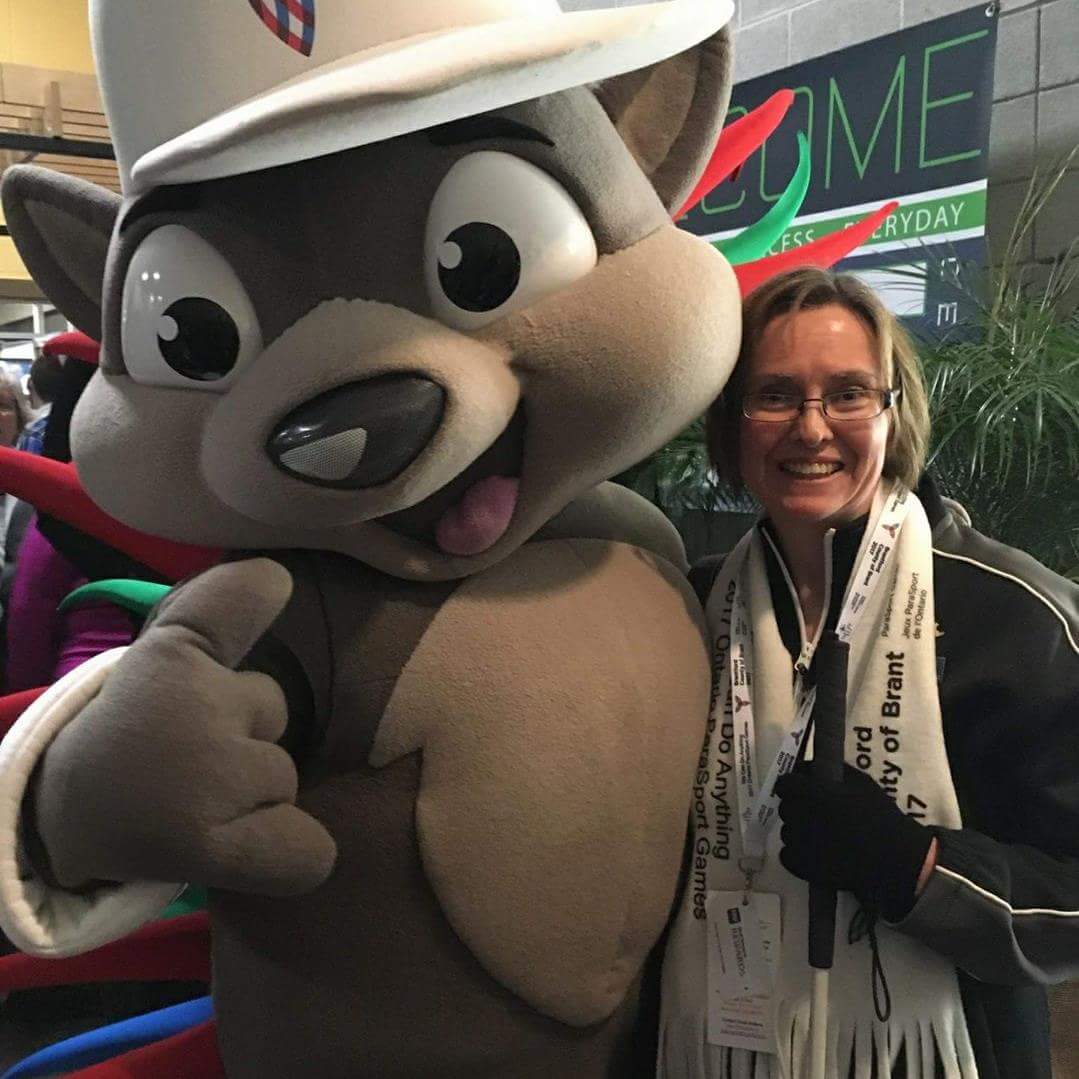 Annette was diagnosed with Retinitis Pigmentosa in her mid-twenties. She feels so fortunate that over the years she has made some amazing friends in the blind and low-vision community who inspire and encourage her constantly. Annette has been volunteering with the London-Middlesex Suicide Prevention Council since 2006, the past several years in the role of treasurer. Annette also enjoys yoga, reiki, playing guitar, curling and acting with Out of Sight Productions, a blind theatre troupe in London, Ontario. One of her most memorable acting experiences was appearing in the Integrated Described Video Creator Series for AMI. 
Recent Reports: February 11
Topic 1:  CNIB Foundation Ontario West Virtual 5K Walk / Run
Join the CNIB Foundation to prepare and train in the weeks leading up to the Virtual 5K Walk / Run.
What is a virtual 5K:  From your treadmill, your local track, gym, neighbourhood block or wherever you feel comfortable; walk or run
5km on the same day and time "virtually" with others from around the region.
Date: Friday  March 20th, at 12:00 noon
​1-Register: $10 fee
2-Receive weekly emails with tips, tricks and a short video
helping you prepare for the big day.
3-Find some friends, pick your training location(s), brush up on
your O&M if needed, find a sighted running guide.
4-Be consistent, be patient, be positive, you can do this!
5-DO THE 5K! Join everyone "virtually" on Friday, March 20 at
noon
6-Show us a picture of you doing your 5K.  You'll be entered to
WIN a $50 gift card to either Sport Check or The Running Room
7-BRAG, because you just did a 5K!
Contact: Ryan Van Praet, Program Lead Rec & Sport 
​1-800-265-4127 ext. 5145.
https​://www.facebook.com/groups/2115232585246437/
Topic 2: CNIB Come to Work & TD Bank in  London
Human Resources representatives from TD Bank will be at the CNIB London Community Hub to answer questions on employment.
Please come prepared with your resume. This is a great opportunity to learn about presenting yourself as a candidate for employment.
Date:  March 20
Time: 1:00 pm - 3:30 pm
Location: CNIB London Community Hub, 171 Queens Ave Suite 101, London
Contact: Andrew Walker
1-800-265-4127 ext 5139
Topic 3:  Dining in the Dark - London, Retro Rock N' Roll
The CNIB Foundation proudly presents its signature Dining in the Dark to Londoners with an all new Retro Rock N' Roll Twist! We invite you to join us for a 3-course meal befitting a rock star blindfolded!  Jam to your favourite tunes from across the decades and meet fellow rock n roller lovers from all over London.
Funds raised at Dining in the Dark support innovative local programs.
Please join us for an unforgettable night of sensory exploration through aromas, flavours and textures.  Enjoy a 3 course meal, a silent auction with fantastic prizes, live entertainment and network with influential donors, cool taste makers and our local MPPs!
Leather pants, big hair and spikes are optional!
Date:  Friday, March 27
Time: 6:00 pm - 9:00 pm
Location:  The Chef's Table, 130 Dundas Street, London, ON
Tickets: are $75 per person.
Contact:  Marielle Indar