Listen to NOW with Dave Brown weekdays 9 to 11 a.m. Eastern to find out what's happening in your community! Tune in weekly to hear from our community reporters across the country bringing you information on events and happenings in the blind and partially sighted community across Canada. Click here for more reports in other regions: Atlantic, Central and Pacific.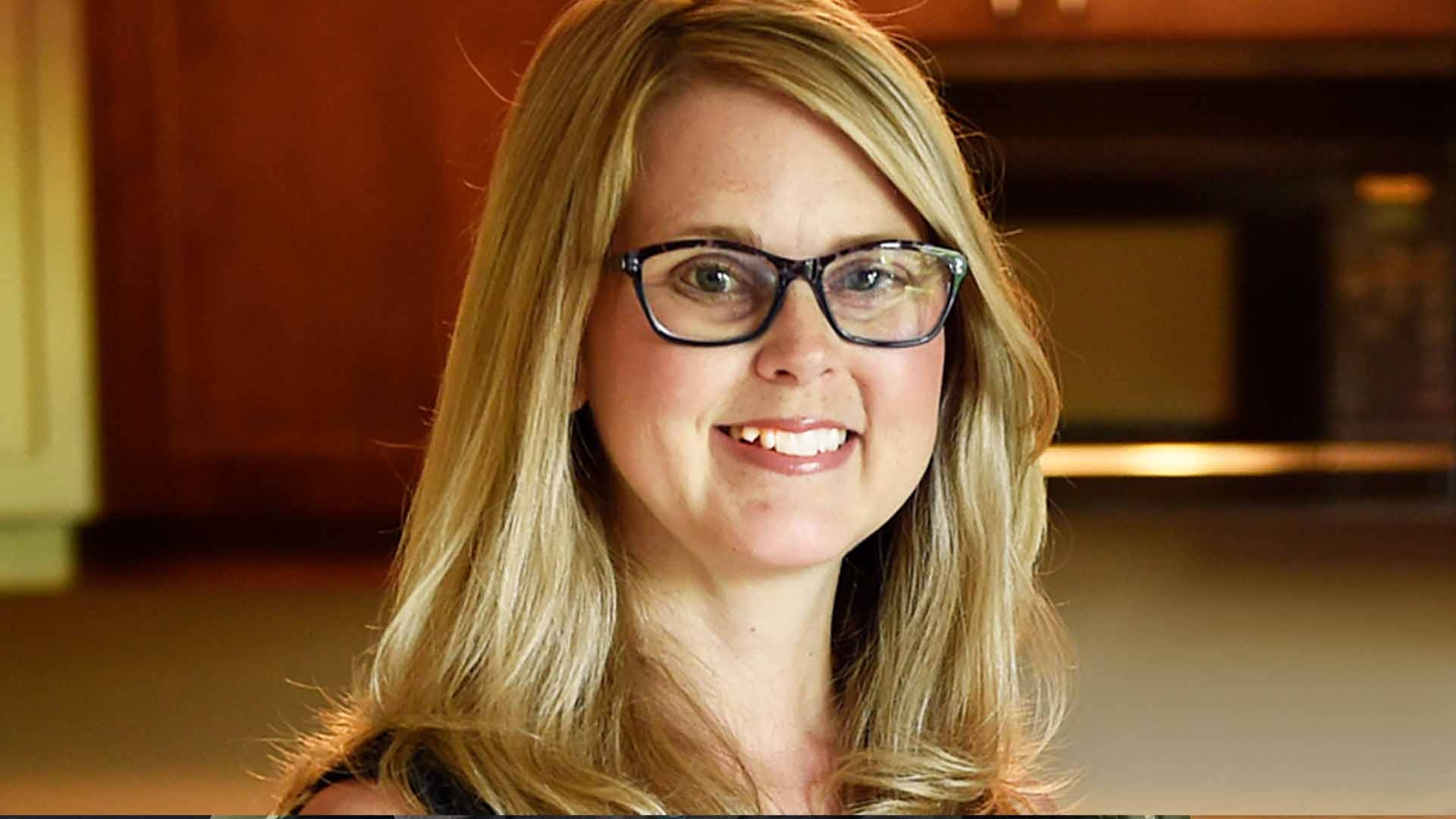 Becki Zerr
Saskatchewan
Becki is married with a 7 year old son. She lost her sight in her right eye at the age of 3 and she very suddenly lost the majority of her sight in her left eye in 2013. She is a registered nurse who also works to advocate for the blind and partially sighted community in her region.
Recent Reports:
December 2, 2021
Becki told us about the return of the "Guide Dogs With Purpose Gala" and shared some baking tips.
Topic 1: Guide Dogs with Purpose Gala January 2022 after being cancelled in 2021.
DETAILS:
Date: Saturday, January 29, 2022
Location: Conexus Art Center, 200 Lakeshore Drive ,Regina, Saskatchewan.
Cost: $125/ticket
Contact: For more information: Nanette at 306-525-2571
Topic 2: Snack Bar Maker Set - by Pampered Chef
Becki also shared some baking tips for making your own perfectly shaped granola bars, brownies, cookies etc. using the "Snack Bar Making Set" by Pampered Chef.
DETAILS:
Makes 12.
The silicone pan has 12 indented wells. Use the medium pampered chef scoop and it will fill the well perfectly. Use the mini spatula that comes with the set. It fits perfectly inside the well allowing you to squish your dough into place.
The pan is safe for up to 450°F.
Comes with a plastic attachable lid.
Flexible silicone allows you to easily pop out your bars or you can scoop them out with the mini spatula.
Cost is $35 Canadian.
Website: Pampered Chef