Community Report - Central
Listen to Kelly and Company weekdays 2 to 4 p.m. Eastern to find out what's happening in your community! Tune in weekly to hear from our community reporters across the country bringing you information on events and happenings in the blind and partially sighted community across Canada. Click here for more reports in other regions: Atlantic, West  and Pacific.
Eastern Ontario - Kim Kilpatrick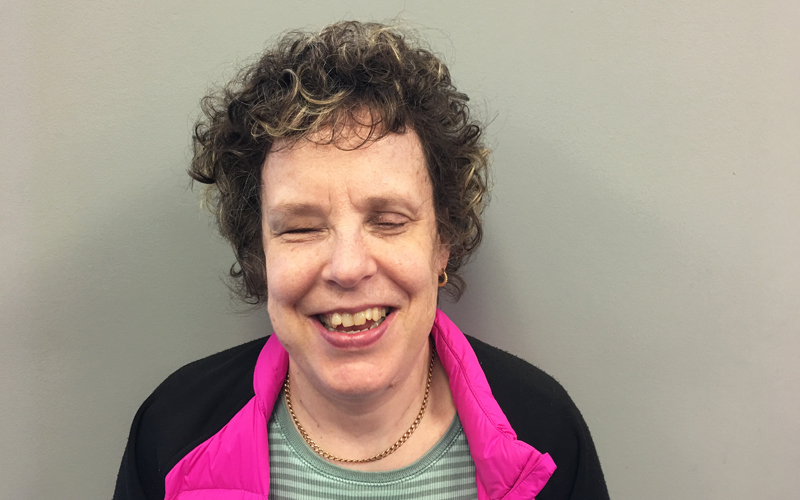 Kim has been totally blind since birth. She's the founder and coordinator of the Get Together with Technology program as well as a music therapist, professional storyteller, and radio show host. Kim travels through life with her fourth guide dog Tulia. 
Recent Reports: 
September 26, 2018 -  Kim participated in a simulation of an emergency evacuation of their Light Rail Transit system, and shares some of the tips and suggestions she'd learned.
Quebec - Nick D'Ambrosio
Nick is a podcaster for Blind Abilities. Diagnosed with Retinitis Pigmentosa at five years old, he is an accessibility advocate in his community and is a rabid sports fan. Nick has worked at a local pharmacy in Montreal for 19 years and is an avid yoga and dragon boat enthusiast.
Recent Reports: 
September 27, 2018 -  Nick highlights Montreal's Comic Vision event, filled with world-famous comedians, door prizes and much more!
Timmins - Suzanne Boudreau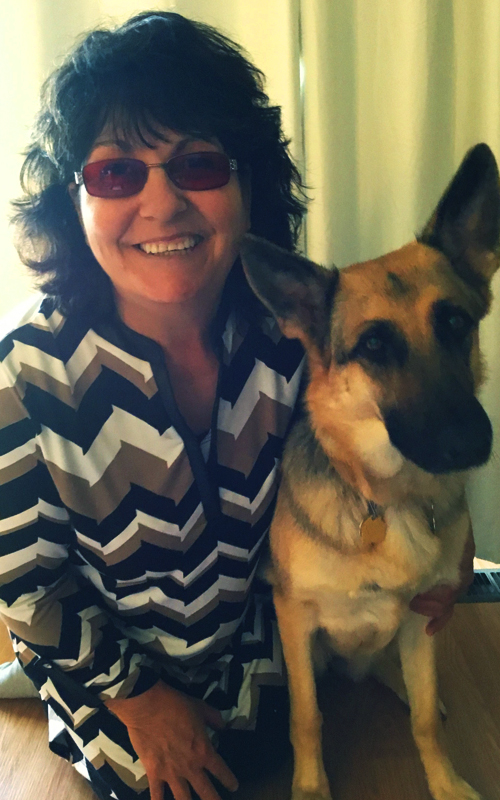 After being diagnosed with Retinas Pigmentosa, Suzanne was paired with her first guide dog Emilie, a German Shepard. Previously Suzanne worked in a nursing home. She is now a volunteer with CNIB and the Timmins Golden Manor day program. Suzanne likes to spend time at her cottage walking the forest trails with Emilie. She also likes to go fishing and spend time on the water on pedal boats. 
 
Recent Reports: 
September 11, 2018 -  Suzanne tells us about the tenth anniversary of The Great Canadian Kayak Challenge festival!
Thunder Bay - Doug McQuaker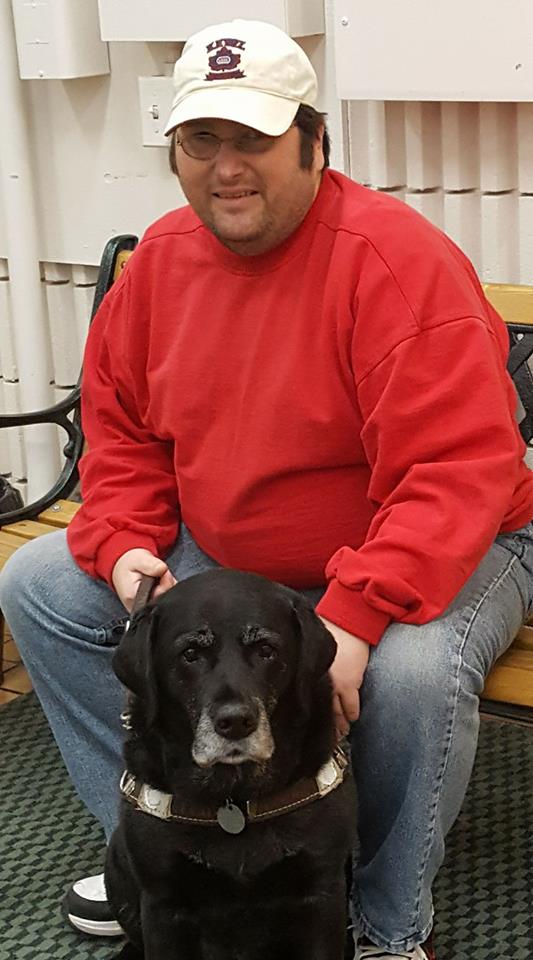 Doug lives in Atikokan, Ontario. He enjoys sports, music and spending his time at the lake with his most dedicated companion, Jazz, who doubles as his Leader Dog.
Recent Reports: 
October 1, 2018 - Doug details a Beer and Books Reading Club filled with literary discussion, craft beer and delicious snacks.
London - Annette Dennis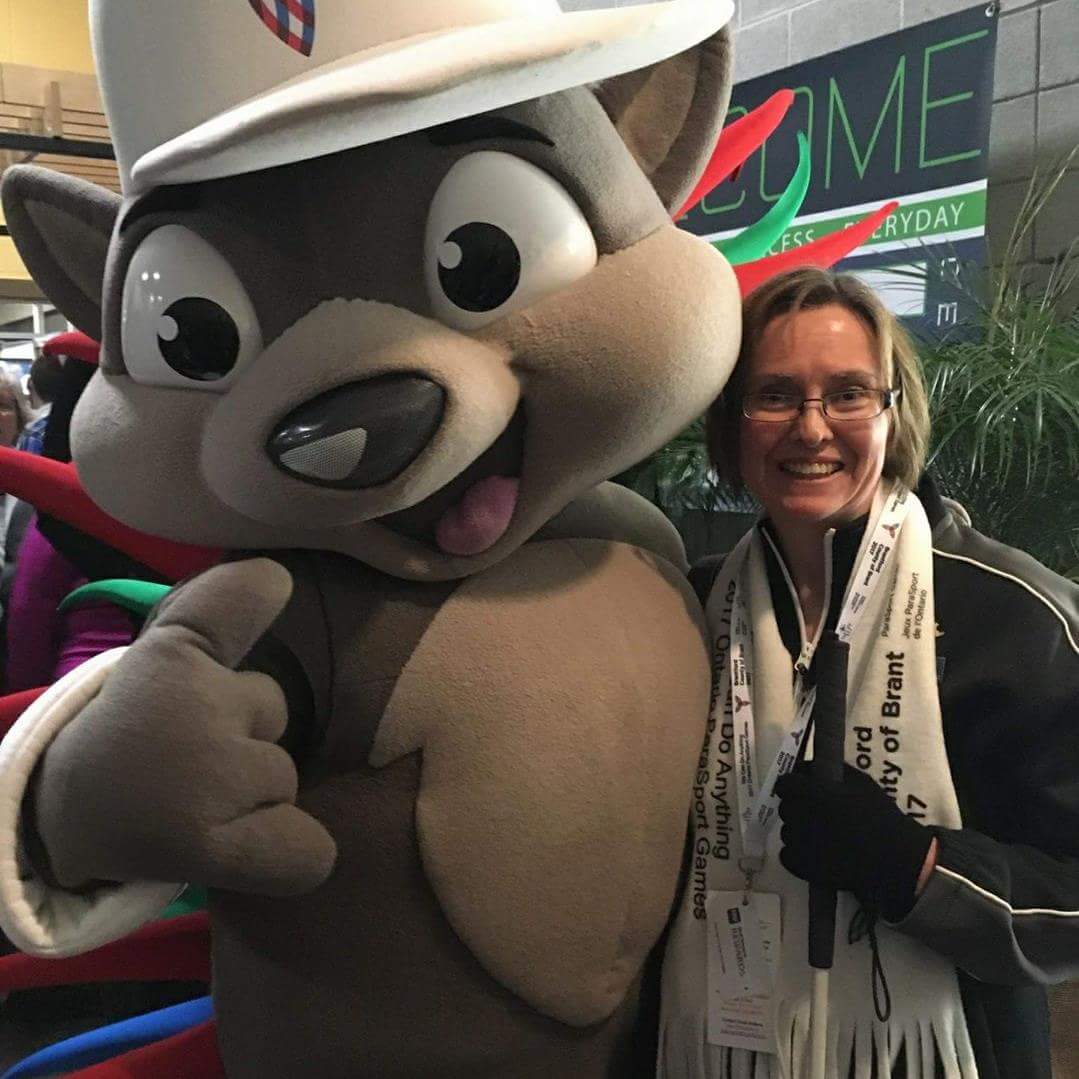 Annette was diagnosed with Retinitis Pigmentosa in her mid-twenties. She feels so fortunate that over the years she has made some amazing friends in the blind and low-vision community who inspire and encourage her constantly. Annette has been volunteering with the London-Middlesex Suicide Prevention Council since 2006, the past several years in the role of treasurer. Annette also enjoys yoga, reiki, playing guitar, curling and acting with Out of Sight Productions, a blind theatre troupe in London, Ontario. One of her most memorable acting experiences was appearing in the Integrated Described Video Creator Series for AMI. 
Recent Reports: 
September 25, 2018 -  Annette Dennis tells us about the CNIB Tech Fair in London, where visitors can explore both high and low tech adaptive devices.