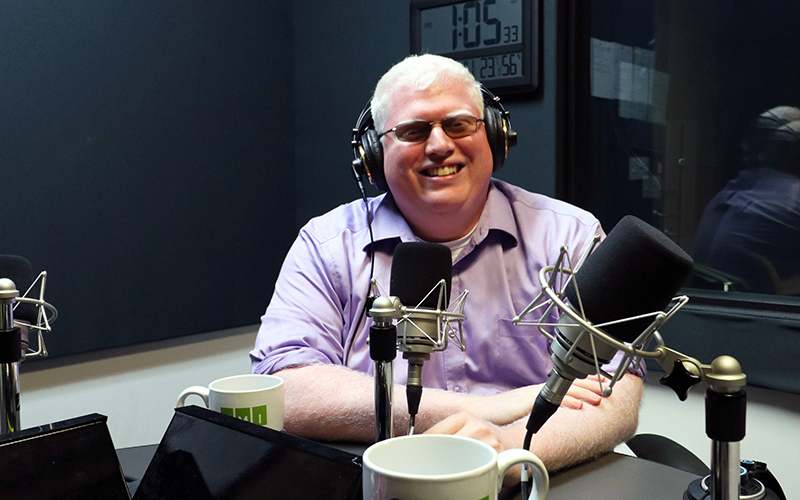 Starting October 2, catch all your favorite AMI-audio shows, plus check out some new audio programs joining the schedule!
AMI-audio is proud to announce the premiere of The Pulse, weekdays airing at 1 p.m. Eastern. Join host Dave Brown as he explores news and information from the disability community across the country. Advocates, entrepreneurs and community organizers gather together to bring you empowering information so you can make informed decisions. Dave is excited to dive back into the audio scene! "The Pulse is going to be a great opportunity for the AMI-audio community to delve deep into issues that affect our lives" he says, "It's a space to explore positive outcomes, diligent advocacy, and challenges that face everyone in the community. I'm delighted to work with our talented team that will bring The Pulse to life and to your ear drums every day."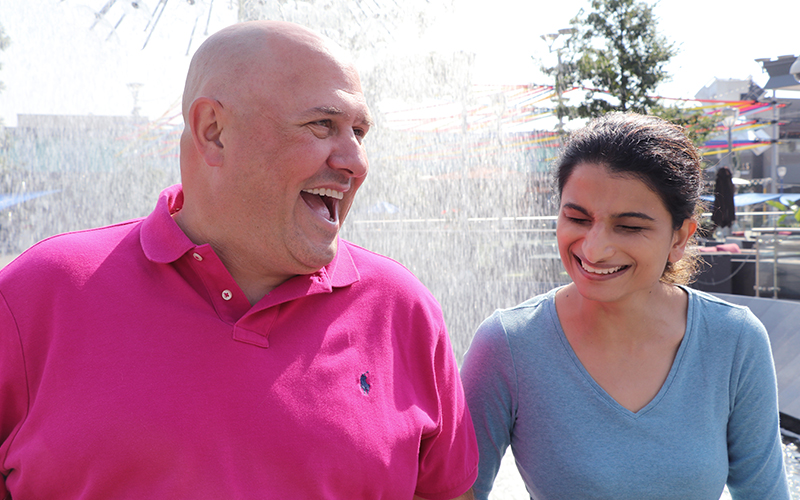 Your favorite morning show, Live from Studio 5 returns with a new time! Starting October 2, join hosts Mike Ross and Joeita Gupta weekdays from 9 a.m. to 11 a.m. Eastern for the latest technology talk and information from the blind and partially sighted community across Canada. And, the popular "Gazette" feature of Live from Studio 5 will now have its own place in the schedule as The Live 5 Gazette, from 8 a.m. to 9 a.m. Eastern. Host Mike Ross is looking forward to keeping you up to date every morning; "The Live 5 Gazette gives us a chance to get our audience the latest headlines from across the country and around the world, including breaking news and local stories" he says. "I'll be gathering information straight from the Canadian Press -you can't get any more authoritative than that."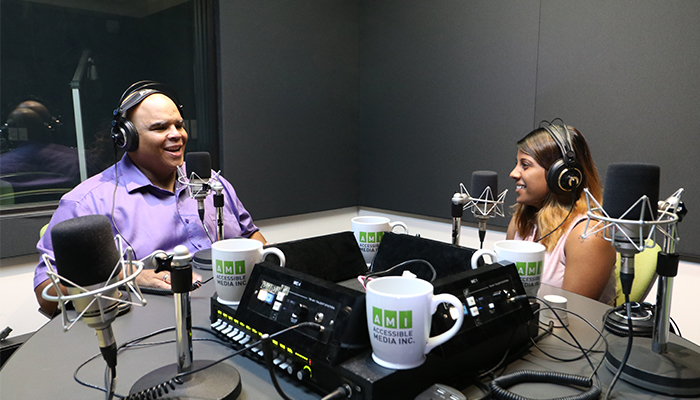 Kelly and Company returns to AMI-audio weekdays from 3 p.m. to 5 p.m. Eastern. Hang out with Kelly MacDonald and Ramya Amuthan and their company of blind and partially sighted community contributors for lively discussions about arts, entertainment and lifestyle issues.
The Walrus with Lloyd Robertson, dynamic readings of thought provoking articles from The Walrus Magazine, continues in its current day and time, Sundays at 7 p.m. Eastern. Reading program The Guardian This Week also remains in its current timeslot, Saturdays at noon and commencing with the October 4 program, The National Post Show moves to a new date and time, Wednesdays at 8 p.m. Eastern.
AMI-audio is also pleased to announce the permanent addition of two original third-party productions, The Neutral Zone and Double Tap Canada. Listen to The Neutral Zone Saturdays and Sundays at 10 a.m. Eastern as Brock Richardson and his panel of sports experts engage in a lively round-table discussion about Parasports and professional sports news and newsmakers. Thursdays at 8 p.m. Eastern tune in to Double Tap Canada for discussions on news, reviews and technology stories of interest to people who are blind or partially sighted with a uniquely Canadian twist!
AMI-audio's new fall schedule is squarely focused on original Canadian content. John Melville, AMI's Vice President of Programming and Production, is proud of this renewed endeavour, "AMI-audio's fall schedule delivers all the current informative and entertaining programming that our community of blind and partially sighted listeners expect to hear throughout their day and through engagement from listener feedback, we're invigorated to bring our listeners a daily up-to-date perspective of the world around them".
The full AMI-audio schedule is available online. To find the AMI-audio channel with your cable provider please use our online channel guide. AMI-audio programs are also available as podcasts, please visit our Podcasting Guide for more information.