AMI-audio podcasts now available on iTunes
Accessing AMI-audio content just got even easier. You can now download podcasts of Live from Studio 5, Kelly and Company and AMI-audio Live from the iTunes store -it's accessible and it's free!
We're excited to make our content available to you on more platforms you want to access. Research conducted last year indicated that AMI's core audience, the blind and partially sighted community, regularly incorporates podcasts as part of its media consumption. More than one quarter of surveyed participants confirmed that they spend approximately one hour listening to podcasts each day – and that number is growing. We're always building on making our media accessible on more platforms for our listeners and we value our community's input. 
How to subscribe to AMI-audio podcasts
The Podcasts app for iOS provides easy access to popular and featured podcasts using the navigation icons at the bottom of the app. To subscribe to our shows, search for them and then tap Subscribe on the page for that podcast. To play a podcast, tap on any episode. To download an episode, tap the iCloud icon in the episode list.
 
For more information on how to access the podcast directory in the iTunes store, visit Apple's Podcasting FAQ Page.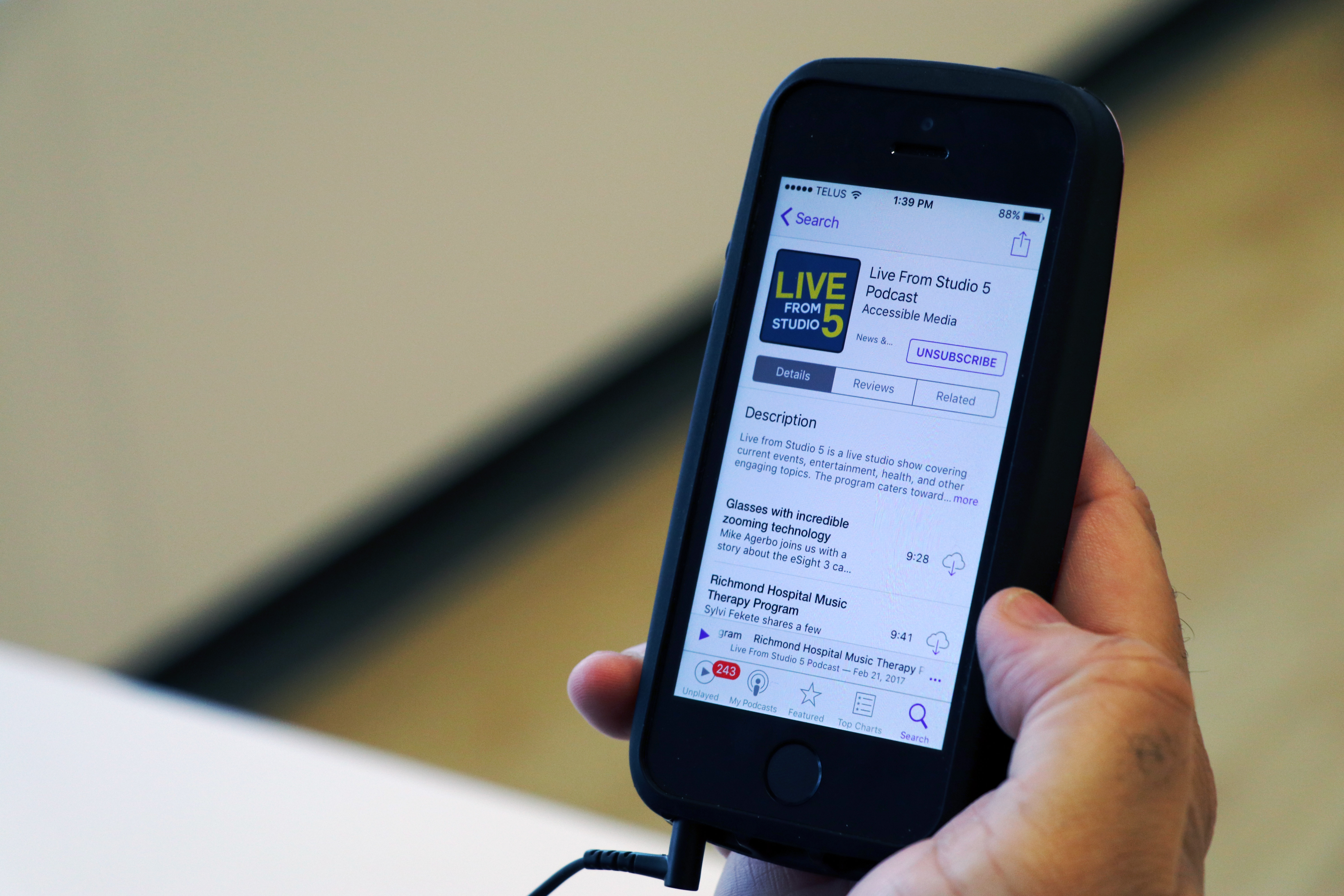 AMI-audio accessible podcasting on more platforms
We're looking forward to making our podcasts more accessible to you through making our content more available on other podcasting platforms. We are considering using the following platforms:
We want your feedback. Tell us what you think about these platforms. Are they accessible? Do you enjoy using them? Is there another app you use to download podcasts that you prefer?
Email us at feedback@ami.ca or reach out to us on Twitter @AMIaudio and let us know what you think!
Keywords: iTunes, Podcasts, Podcasting, iOS, Kelly and Company, Live from Studio 5, AMI-audio Live, On-Demand, Download, Subscribe, AMI-audio, Accessible Media, Accessible Podcasts, Accessible Podcasting