Community Report - Atlantic
Listen to Kelly and Company weekdays 2 to 4 p.m. Eastern to find out what's happening in your community! Tune in weekly to hear from our community reporters across the country bringing you information on events and happenings in the blind and partially sighted community across Canada. Click here for more reports in other regions: Central, West and Pacific.
Newfoundland and Labrador - Kim Thistle-Murphy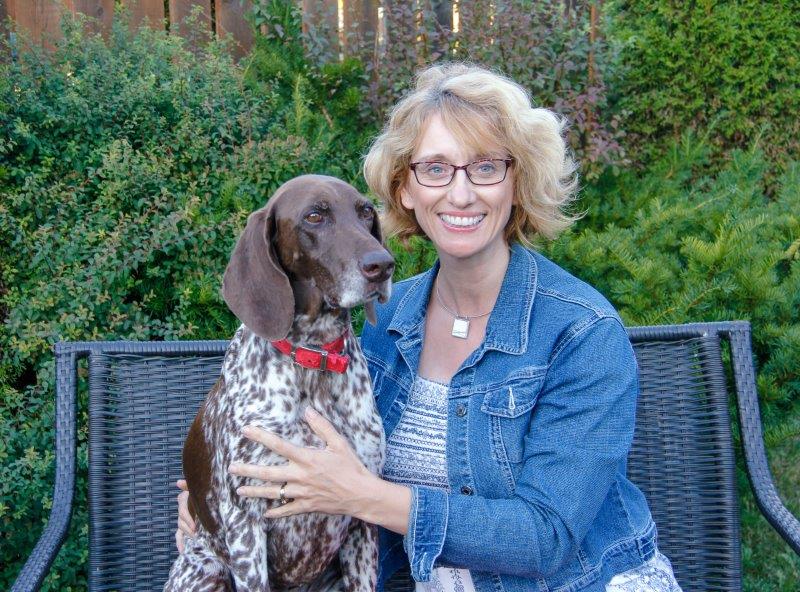 Kim is a photography enthusiast, book clubber, dog walker, chocolate lover, CNIB volunteer, and hockey mom. She lives in St. John's, Newfoundland with her husband, two teenage boys and two dogs. Kim has Usher's Syndrome (Retinitis Pigmentosa and hearing loss), and is legally blind.  
Recent Reports: March 5
Topic 1: "We Will Rock You" musical at St John's Arts & Culture Center
TaDa! Events brings one of the greatest and longest running rock musicals of all time to the St. John's stage! We Will Rock You takes place in a distant future where the earth has become an iPlanet where the Killer Queen and her governing corporation, Globalsoft, has forbidden musical instruments and turned individuals into robotic GAGAs. But a small group of Bohemians struggles to restore free exchange of thought and live music. Chock full of the greatest hits of Queen. Featuring a stunning cast of more than 50 singers, dancers and musicians.
Dates & Times: March 8-10 and March 14-17 at 8 pm
Cost:  Tickets $69.00 and $ 49.50 Students includes tax
Location: Arts and Culture Center, 95 Allandale Rd, St. John's
Contact: 709- 729-3900
https://www.artsandculturecentre.com/stjohns/Online/default.asp?doWork::WScontent::loadArticle=Load&BOparam::WScontent::loadArticle::article_id=A7EA5C60-6A2B-426A-B044-C24A46C24DDC
Topic 2: 3rd annual Dessert Party Fundraiser for CNIB
Live music, Silent Auction, dessert, coffee & tea, 3rd annual Dessert Party Fundraiser for CNIB.
Date:  Sunday March 24
Time: 2-4pm
Cost: $10.00 each
Location: CNIB , 70 The Boulevard, St John's
Contact: Kim Thistle-Murphy
Or Cindy Antle
Or George Sweeney
Topic 3: Sci Fi on the Rock  Festival
In its 13th year, Sci-Fi on the Rock is an annual science fiction, fantasy and horror festival held in St. John's, Newfoundland.  Sci-Fi on the Rock is involved in our community year long and hosts and participates in many other geeky or community events. A celebration of sci-fi, fantasy, anime, horror, gaming, and pop culture and the people who love those things. It is a safer space where people can be as passionate as they want with no judgement.
Dates & Times: Friday March 29-Sunday March 31
Location: Sheraton Hotel, 115 Cavendish Square, St. John's.
Cost: VIP Weekend $125.00 plus tax
Weekend pass General $60.00/ child $30.00/ Student or military or senior $50.00
Daily pass General $ 30.00/ Child $15.00/ Student or Military or Senior$ $25.00/ Family $60.00
Contact:  info@scifiontherock.com