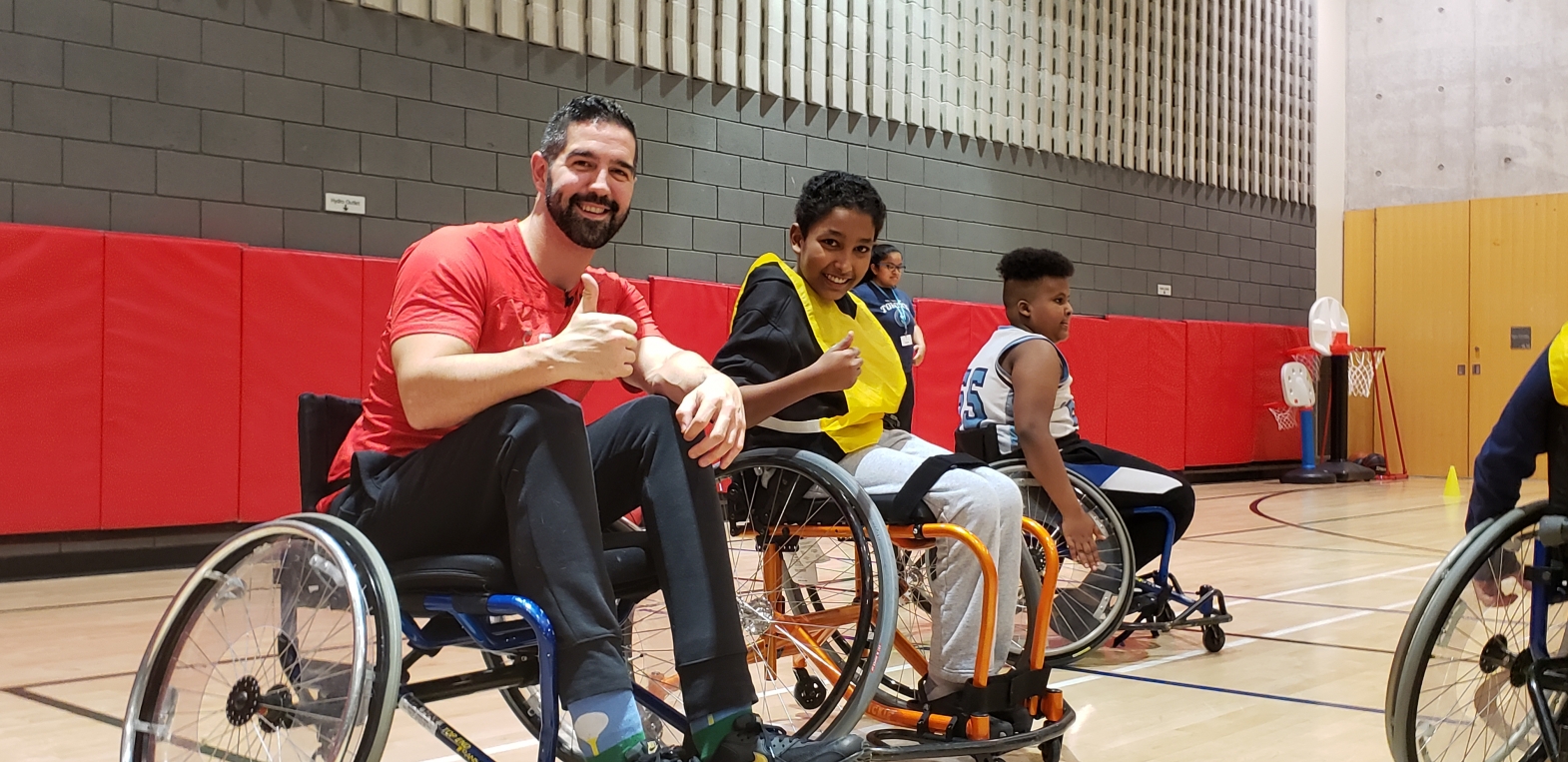 From Paralympians to Prince Edward Island, community happenings to coroners, job hunting to James Bond, AMI-tv's fall schedule has something for everyone.
Hosted by Paralympian Greg Westlake, Level Playing Field debuts on Monday, September 7, at 8:30 p.m. Eastern. The AMI original series highlights and celebrates the power of sport by introducing audiences to the athletes, community groups, healthcare professionals and grassroots innovators who demonstrate a desire to help drive positive social change through sport. Look for in-depth conversations with Paralympic hopeful Anthony Lue, boxer Debbie Haryett, Para Triathletes Jon Dunkley and Jessica Tuomela, Para Judo star Priscilla Gagné, Wheelchair Rugby Canada team members Shayne Smith and Eric Rodrigues-Furtado and the Canadian Paralympic Committee.
Season nine of AMI This Week returns on Monday, September 14, at 8 p.m. Eastern. The weekly magazine show—featuring host Victoria Nolan and Bureau Reporters Grant Hardy (Vancouver), Beth Deer (Edmonton), Alex Smyth (Toronto), Shelby Travers (Ottawa) and Laura Bain (Halifax)—continues to stay safe during COVID-19 by continuing its distinct community focus, sharing events and interesting stories from coast to coast from home.
Kick your weekends off in a relaxing way with Reflect and Renew with Kevin Naidoo, which returns for Season three, and catch up on previous seasons of Our Community, Eyes for the Job, Double Tap TV and the three-time Banff World Media Festival award-winner Employable Me.
Fans of Detective William Murdoch and Frankie Drake rejoice! Past seasons of Murdoch Mysteries and Frankie Drake Mysteries continue on AMI-tv with new seasons joining the primetime lineup later in the broadcast year. Other returning favourites include the final season of Monk, as well as Suits, American Greed, Attitude, and Canadian comedies Schitt's Creek and Kim's Convenience.
AMI-tv's newest acquired series in described video include Seasons one and two of Coroner. Based on the book series by M.R. Hall, Serinda Swan stars as Jenny Cooper, a Toronto-based coroner juggling a tumultuous personal life with solving crimes. Season one of the critical and fan favourite Anne with an E joins AMI-tv's Sunday schedule. Created by Moira Walley-Beckett (Breaking Bad), L.M. Montgomery's beloved characters are re-imagined for a new generation. And, Janette Oke's best-selling novels come to the small screen in Season one of When Calls the Heart, which follows the adventures of a young teacher who swaps big-city life for a small coal-mining town in 1910 Canada.
Friday and Saturday nights on AMI-tv are being shaken up, with James Bond films joining the schedule. It all begins with Dr. No on Friday, September 4, through to Skyfall, with every Bond film in the library part of AMI's Friday Night Movie and Saturday Night Movie. This is the first time the James Bond films have been broadcast in described video on AMI.
Stream past episodes of AMI original programming on demand post-broadcast at AMI.ca or via the AMI-tv App.
Find AMI-tv in your channel lineup.
AMI-tv's fall premieres and debuts (all times Eastern)
Friday, Sept. 4
8 p.m. – AMI originals
9 p.m. – Friday Night Movie, Dr. No
Saturday, Sept. 5
8 p.m. – Our Community
8:30 p.m. – AMI This Week
9 p.m. – Saturday Night Movie, From Russia with Love
Sunday, Sept. 6
9 a.m. – Reflect and Renew with Kevin Naidoo (Return)
3 p.m. – Anne with an E (Debut)
5 p.m. – American Greed (Return)
7 p.m. – Frankie Drake Mysteries (Return)
8 p.m. – Murdoch Mysteries (Return)
9 p.m. – Monk (Return)
10 p.m. – Suits (Return)
11 p.m. – Coroner (Debut)
Monday, Sept. 7
11 a.m. – When Calls the Heart (Debut)
6:30 p.m. – Attitude (Mon.-Thur.) (Return)
7 p.m. – Kim's Convenience (Mon.-Thur.)
7:30 p.m. – Schitt's Creek (Mon.-Thur.)
8:30 p.m. – Level Playing Field (Debut)
9 p.m. – Murdoch Mysteries (Mon.-Thur.)
Monday, Sept. 14
8 p.m. – AMI This Week (Return)
Tuesdays
8 p.m. – Eyes for the Job
8:30 p.m. – Double Tap TV
Wednesdays
8 p.m. – Employable Me
Thursdays
8 p.m. – Our Community
8:30 p.m. – AMI This Week